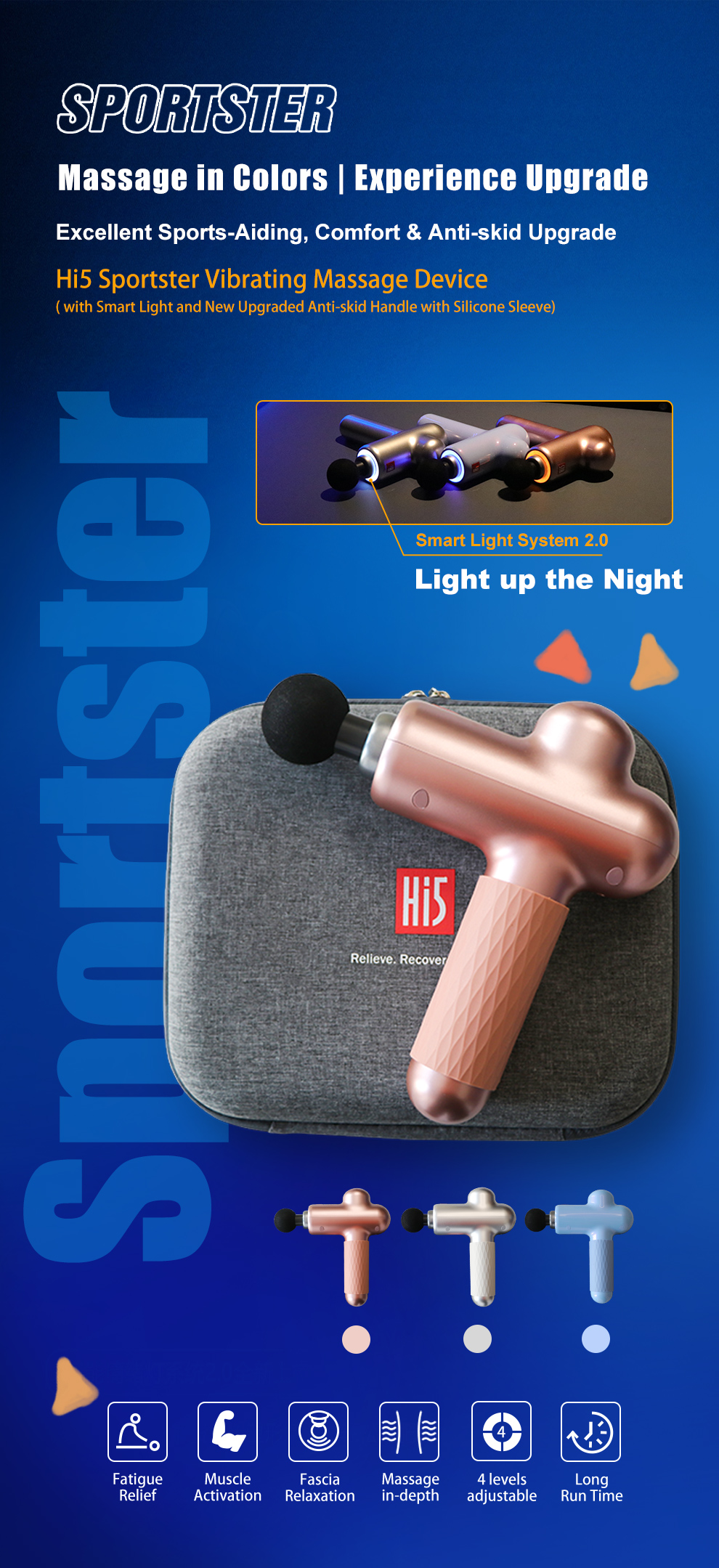 Hi5wellness
Relieve. Recover. Restore
SPORTSTER VIBRATION MASSAGE GUN [SMART LIGHT SYSTEM 2.0]
PATENT APPLICATION NUMBER: 202020888156.9
Deep Tissue Massage/ Fatigue Terminator/ Nerve System Activator/ Weight Loss Pro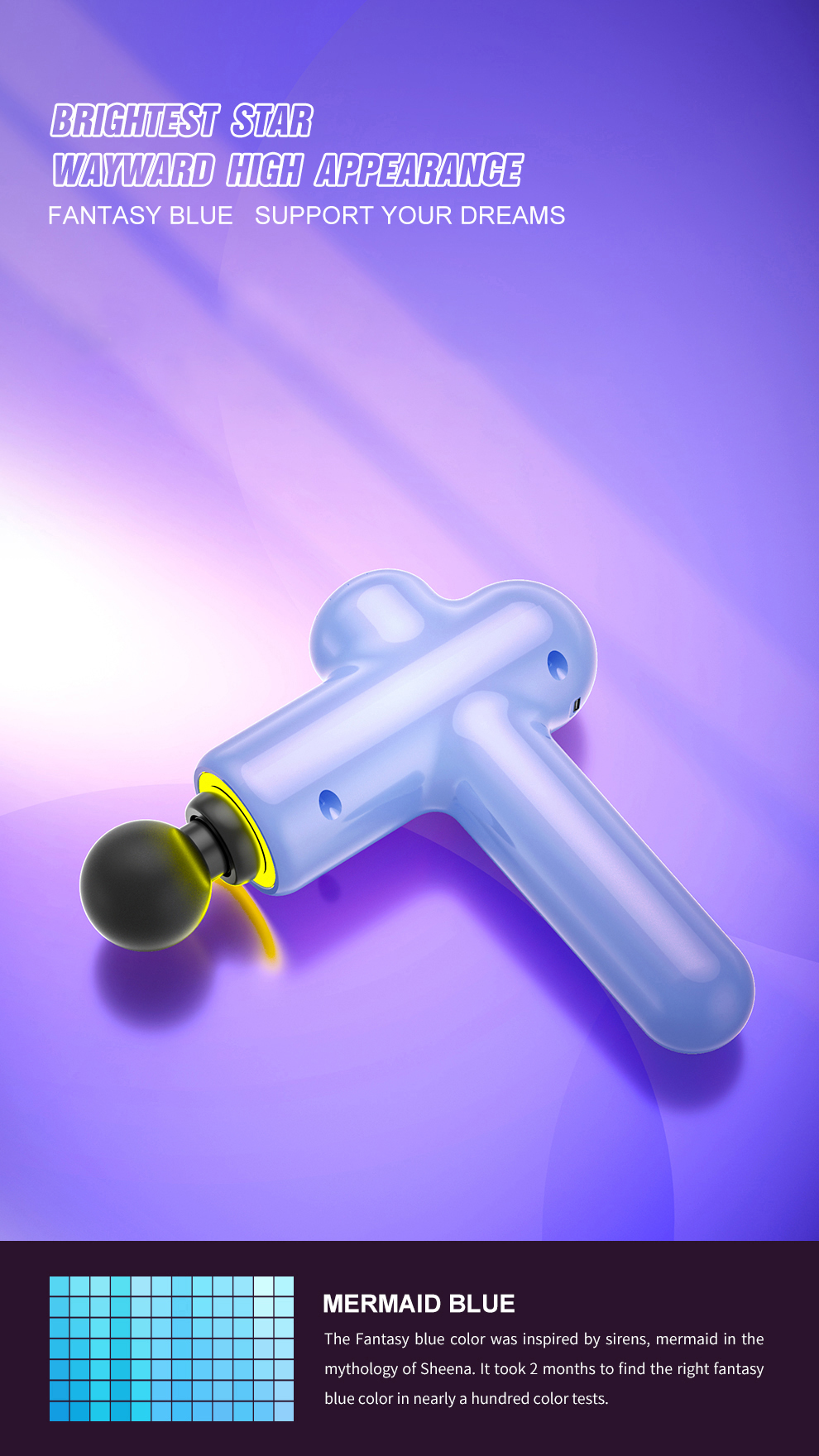 Extraordinary Life Makes Everything Possible
All Round Massage
Hi5 patent smart light system provides light sources with different colors, brightness and flashing according to the status of the massage gun's stillness, movement and different working speeds. It can provide a high-tech lighting effect in a dark environment, and can also increase the fun of massage.
Three Dreamy Colors Different Characteristic
Sportster massage gun exuded a dreamy, futuristic glow when fantasy blue color meets Holographic. Be in the spotlight all the time. These 3 dreamy colors were inspired by sirens, mermaid in the mythology of Sheena. It took 2 months to find the right fantasy color in nearly a hundred color tests.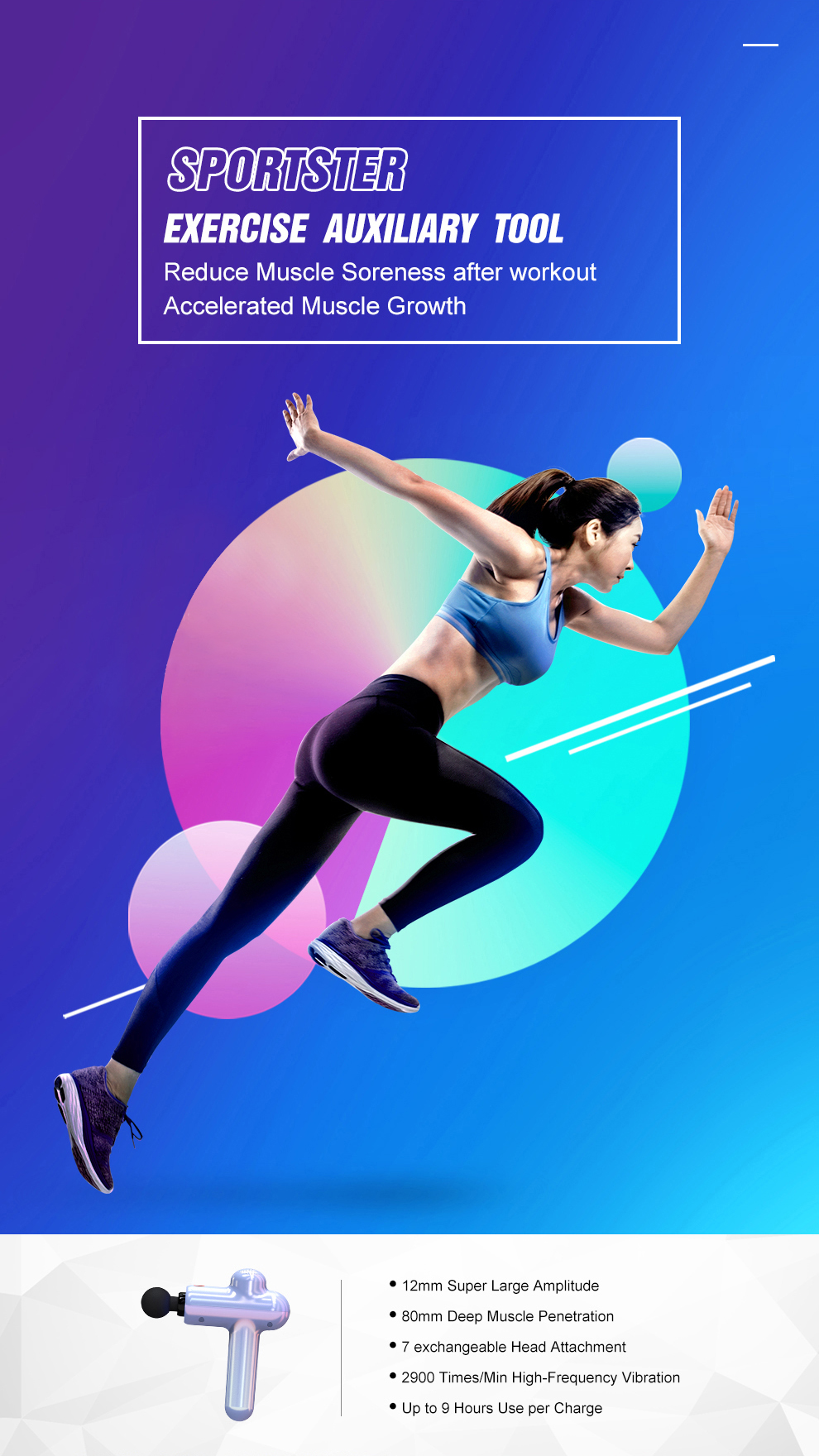 EXERCISE AUXILIARY TOOL
More Professional Relax Device
Relieve exercise fatigue muscle soreness;
Accelerate lactic acid metabolism
Relax muscle fascia
Promote muscle growth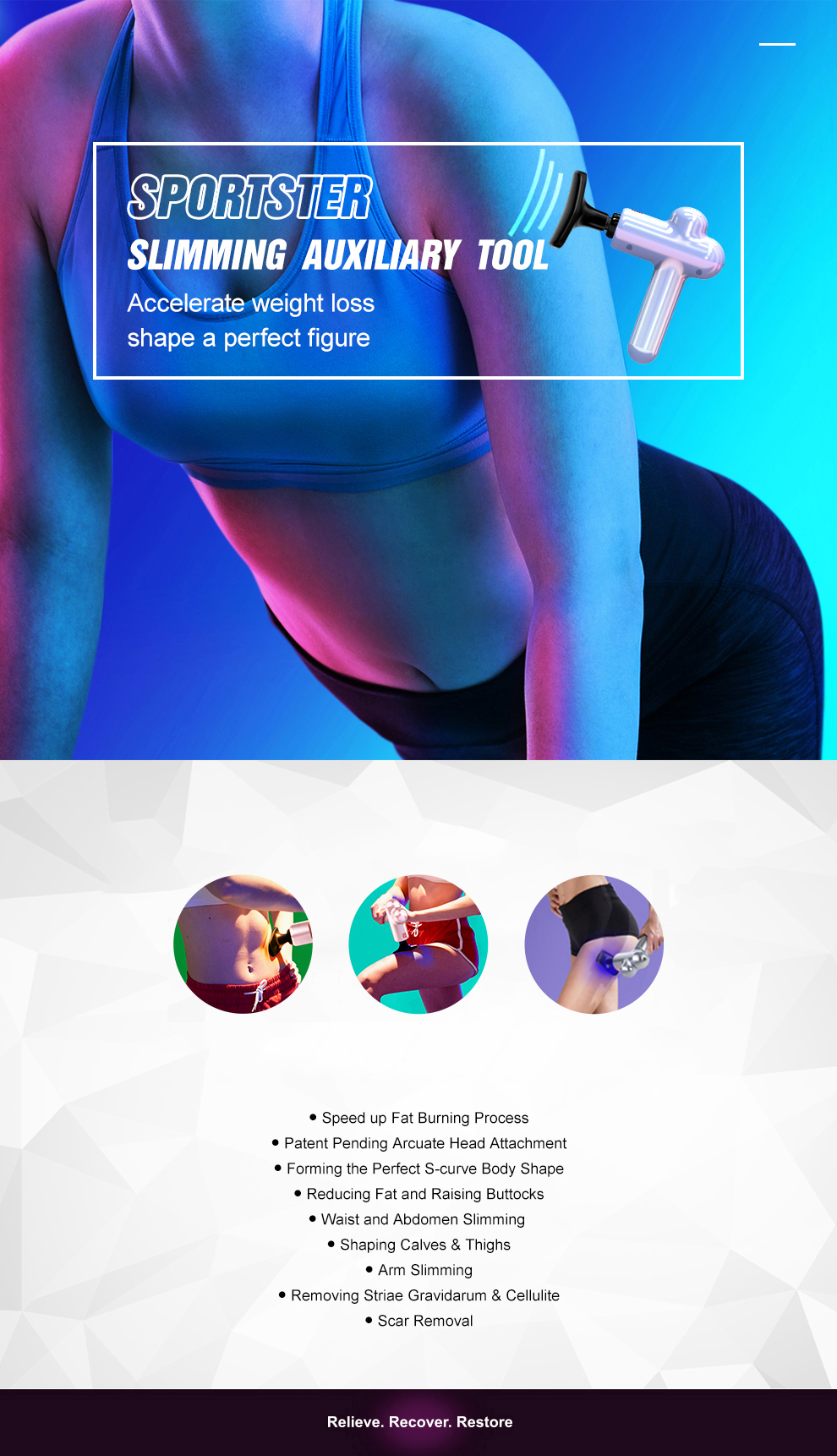 SLIMMING AUXILIARY TOOL
Accelerate Weight Loss Shape A Perfect Figure
Pencil through high-frequency massage to stimulate the human body related points, dredge the human body meridian, and promote energy metabolism, so as to effectively promote the decomposition of fat.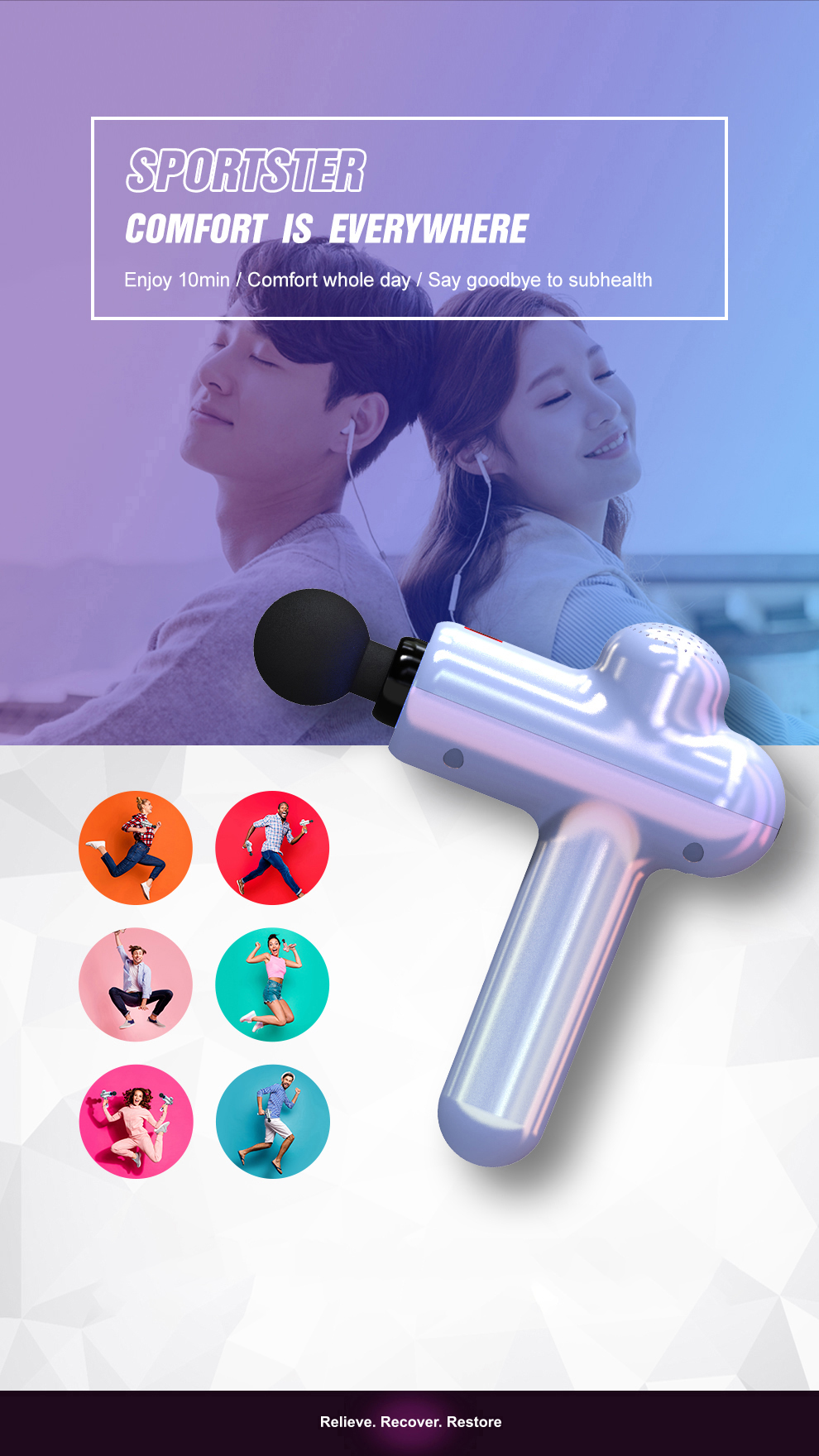 COMFORT YOU ANYTIME
Enjoy 10min/ Comfort whole day/ Say goodbye to subhealth
Modern people face double pressure of work and life and psychological feeling. The power of technology helps people find ways to release and make leisure time healthier and more meaningful.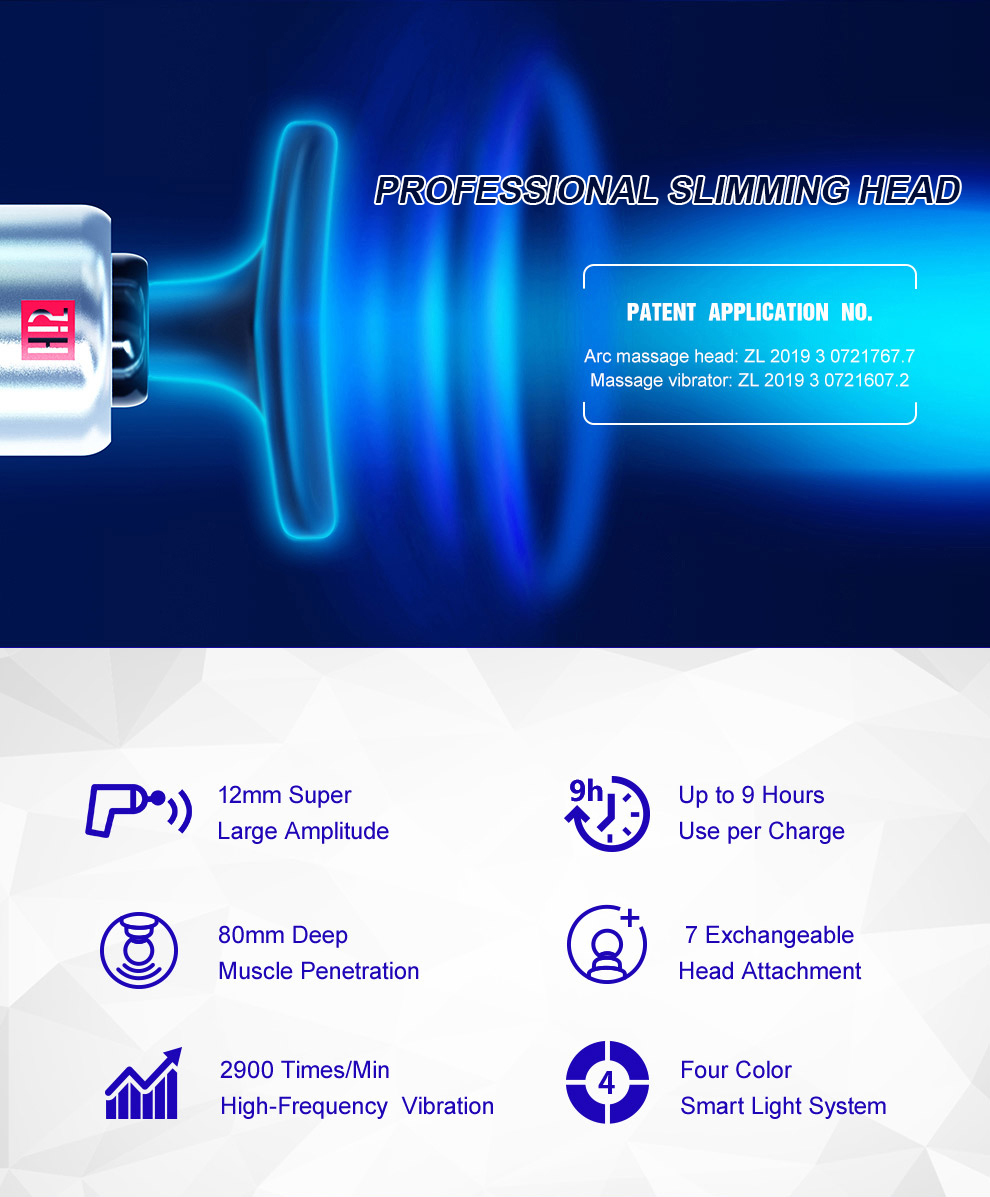 PROFESSIONAL SLIMMING HEAD
PATENT APPLICATION NO.
Arc massage head: ZL 2019 3 0721767.7
Massage vibrator: ZL 2019 3 0721607.2
The ARC head with exclusive design provides effective weight loss and massage function.it can provide vibration in abdomen, waist hips and legs, and fit with the arc of human body, effectively improving the comfort of massage and weight loss effect.
12mm super large amplitude/ up to 9 hours use per charge/ 80mm deep muscle penetration/ 7 exchangeable head attachment/ 2900 times/min high-frequency vibration/ 4 color smart light system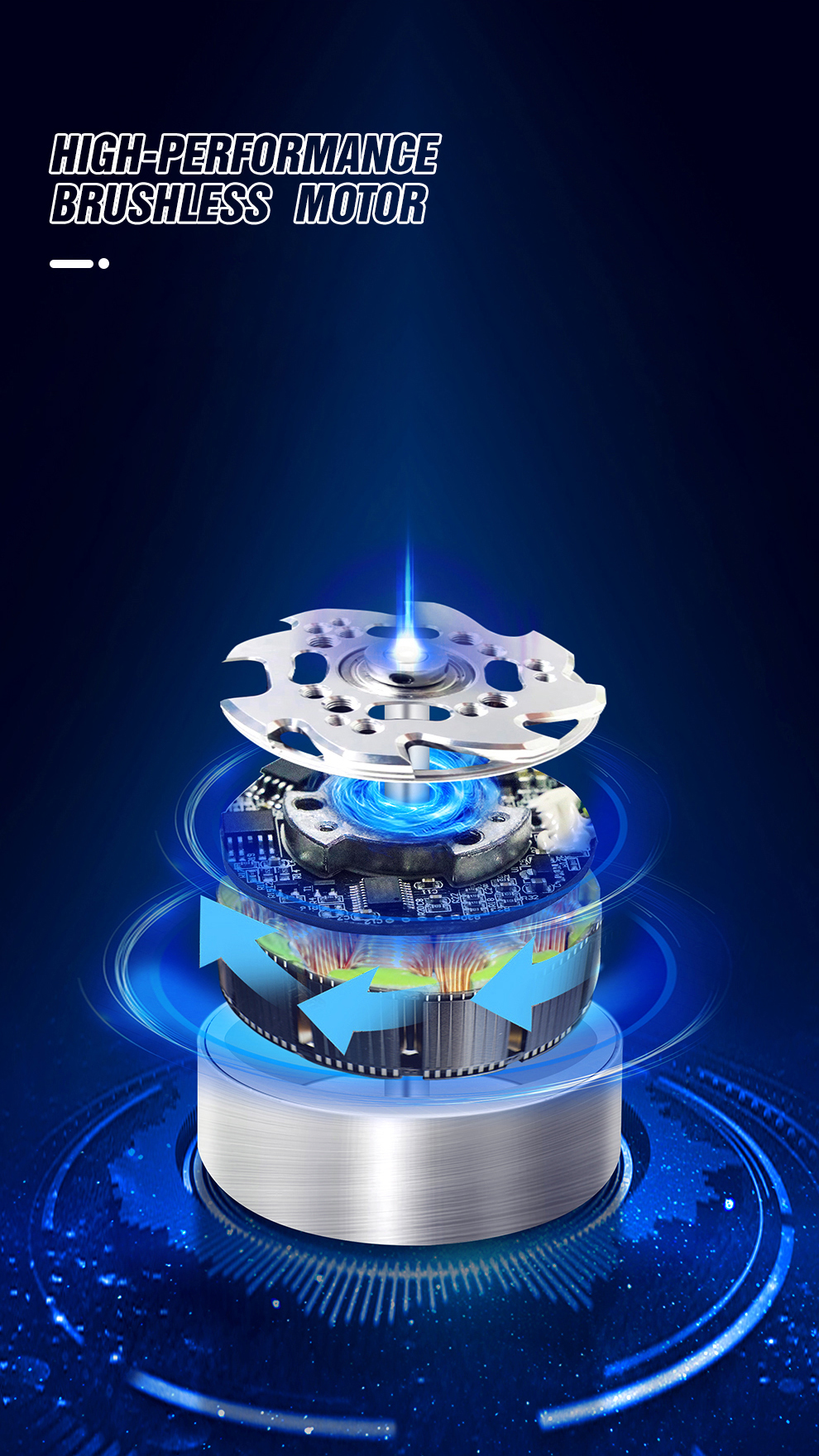 HIGH-PERFORMANCE BRUSHLESS MOTOR
Hi5 Brushless DC motor has no brushes to get worn out, which represents latest innovative electric motor technology. Compare with brushed ones, brushless motors have significantly higher comfort, efficiency and performance, and longer lifespan.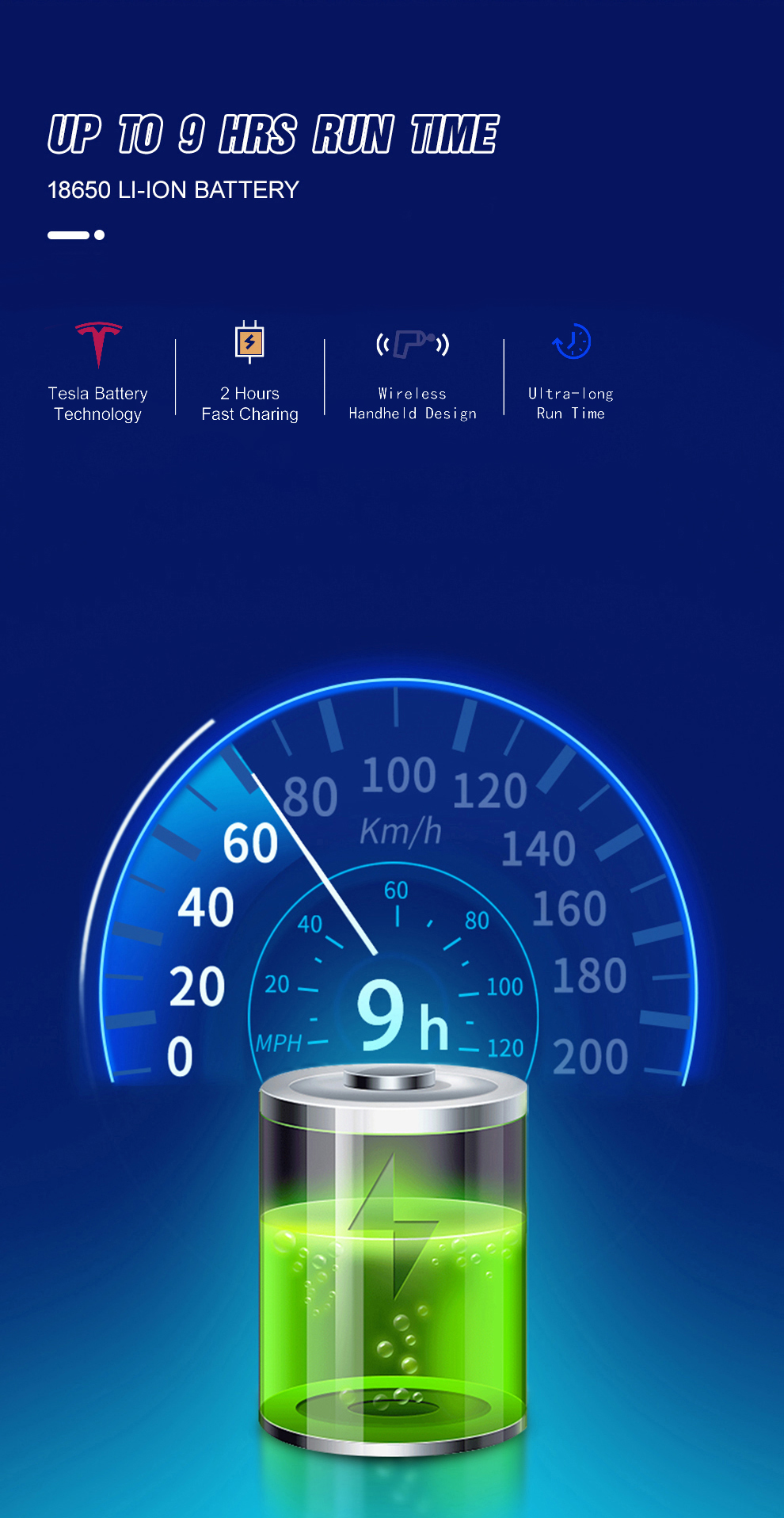 UP TO 9 HRS RUN TIME
18650 LI-ION BATTERY
HI5 sportster vibration massage device uses 18960-Lithium batteries to provide long-lasting performance. At low speed, it can run continuously for more than 9 hours with stable power output. A full charging only takes 2 hours.
Tesla battery technology/ 2 hours fast charing/ Wireless handheld design/ Ultra-long run time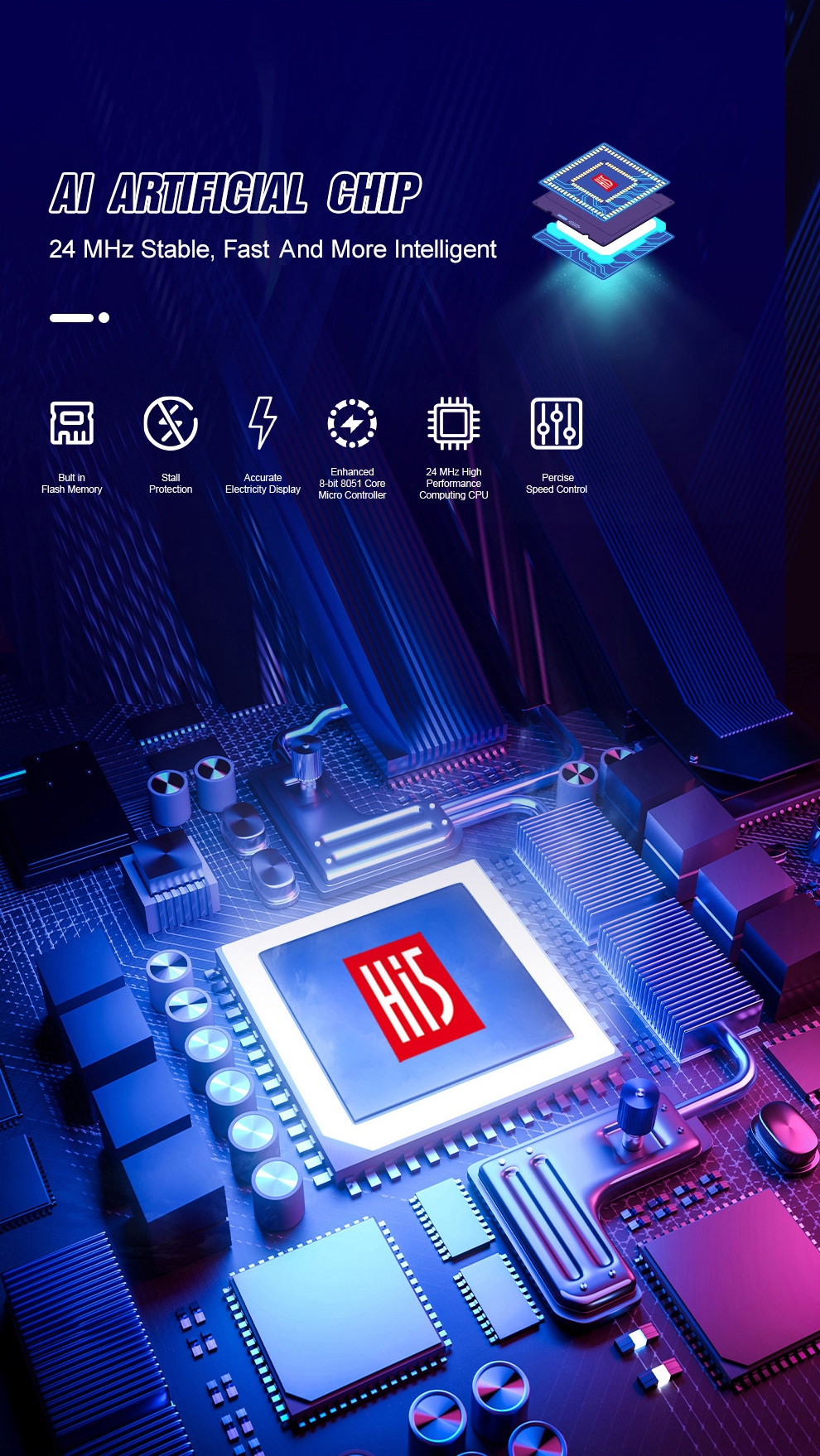 AI ARTIFICIAL CHIP
24 MHz stable, fast and more intelligent.