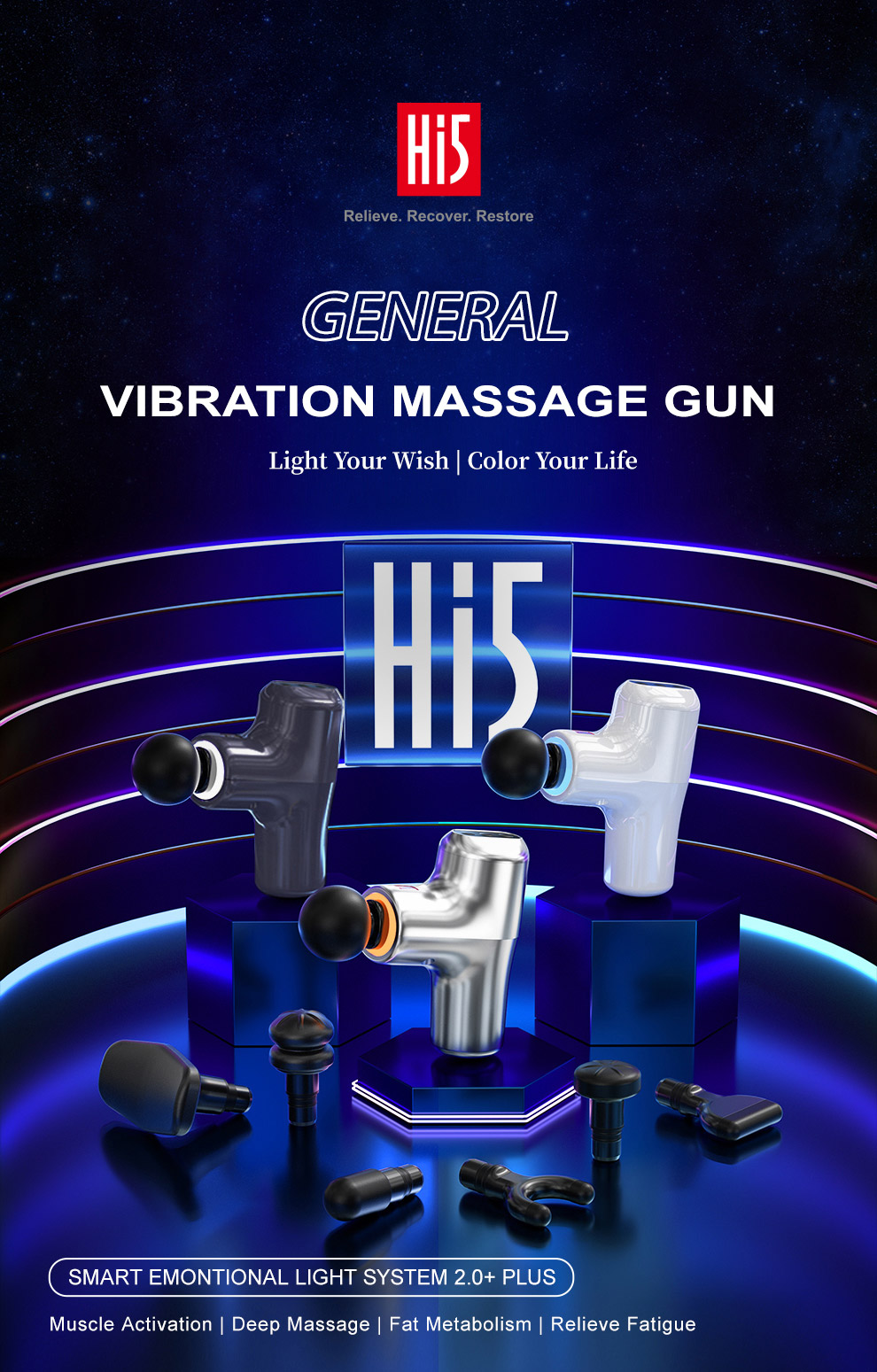 Relieve. Recover. Restore
GENERAL
VIBRATION MASSAGE GUN
Endless ways to recover. Endless possibilities.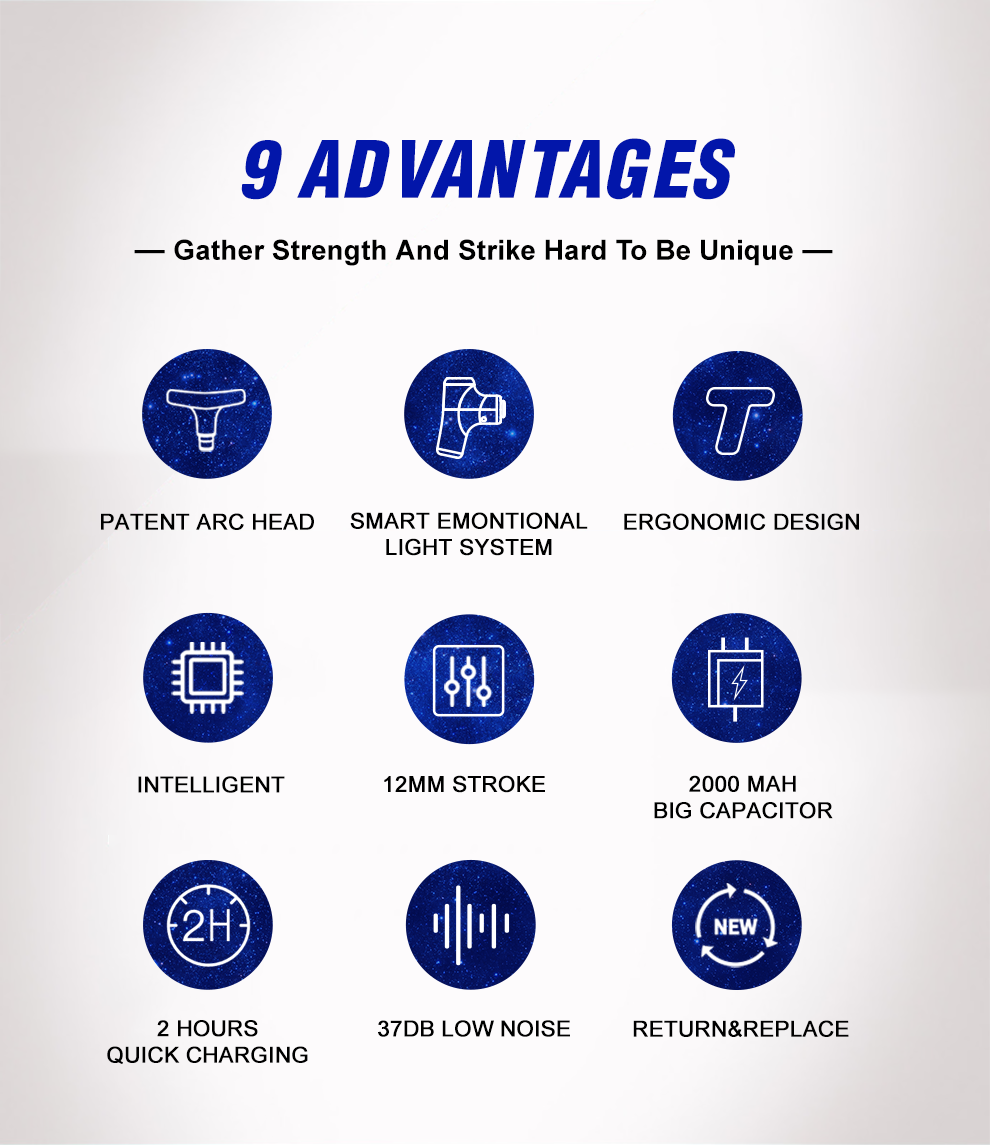 一Gather Strength And Strike Hard To Be Unique -
SMART EMONTIONAL LIGHT SYSTEM
PATENT ARC HEAD/ ERGONOMIC DESIGN/ INTELLIGENT/
12MM STROKE / 2000 MAH BIG CAPACITOR/ 2 HOURS QUICK CHARGING/ 37DB LOW NOISE/ RETURN&REPL ACE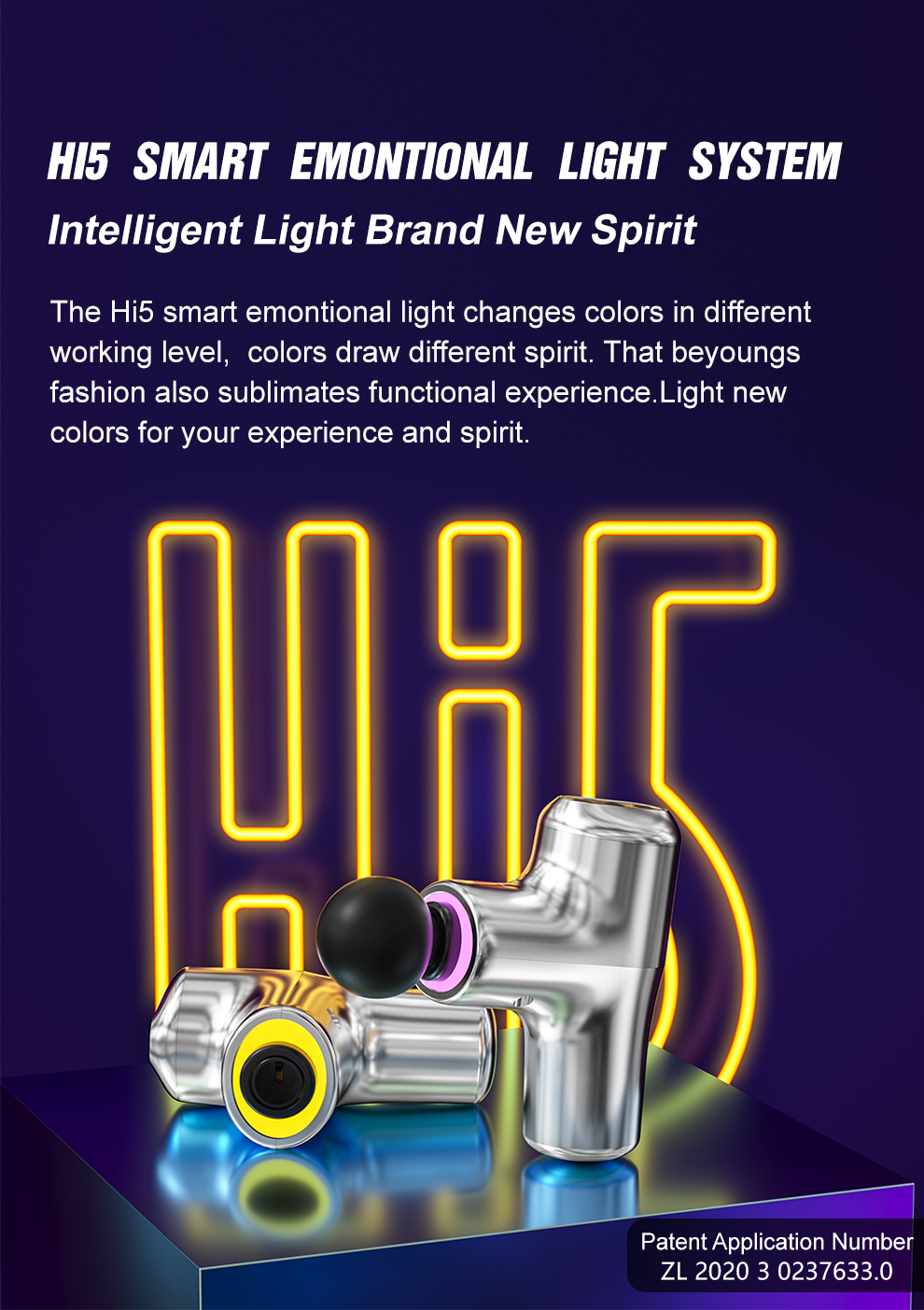 HI5 SMART EMONTIONAL LIGHT SYSTEM
Intelligent Light Brand New Spirit
Patent Application Number
ZL 2020 3 0237633.0
The Hi5 smart emontional light changes colors in different working level, colors draw different spirit. That beyoungs fashion also sublimates functional experience. Light new colors for your experience and spirit.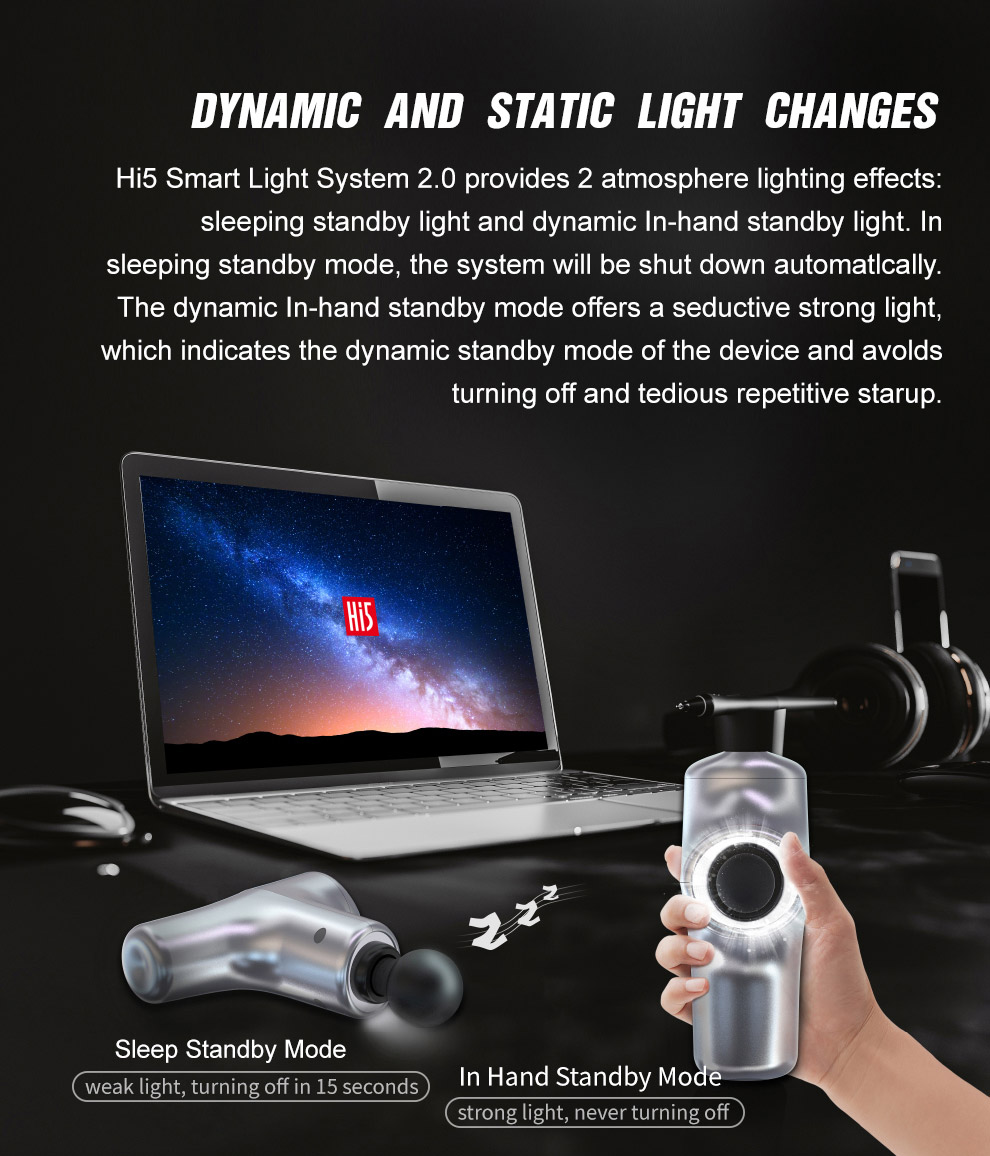 DYNAMIC AND STATIC LIGHT CHANGES
Hi5 Smart Light System 2.0 provides 2 atmosphere lighting effects:
sleeping standby light and dynamic In-hand standby light. In
sleeping standby mode, the system will be shut down automatlcally.
The dynamic In-hand standby mode offers a seductive strong light,which indicates the dynamic standby mode of the device and avolds turning off and tedious repetitive starup.
Sleeping Standby
( weak light, turning off in 15 seconds In Hand Standby strong light, never turning off )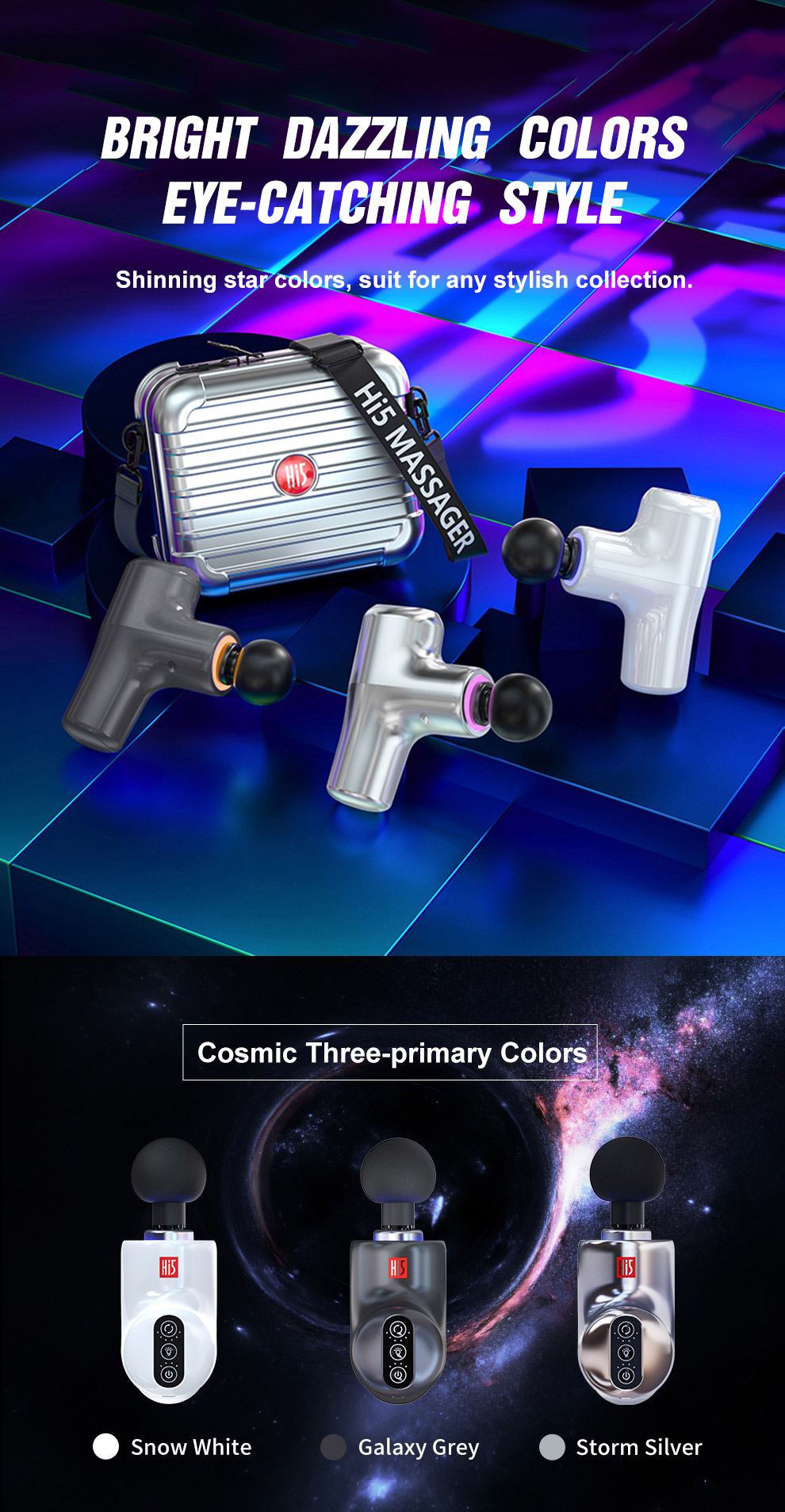 BRIGHT DAZZLING COLORS
EYE-CATCHING STYLE
Shinning star colors, suit for any stylish collection.
Cosmic Three-primary Colors
●Snow White
●Galaxy Grey
●Storm Silver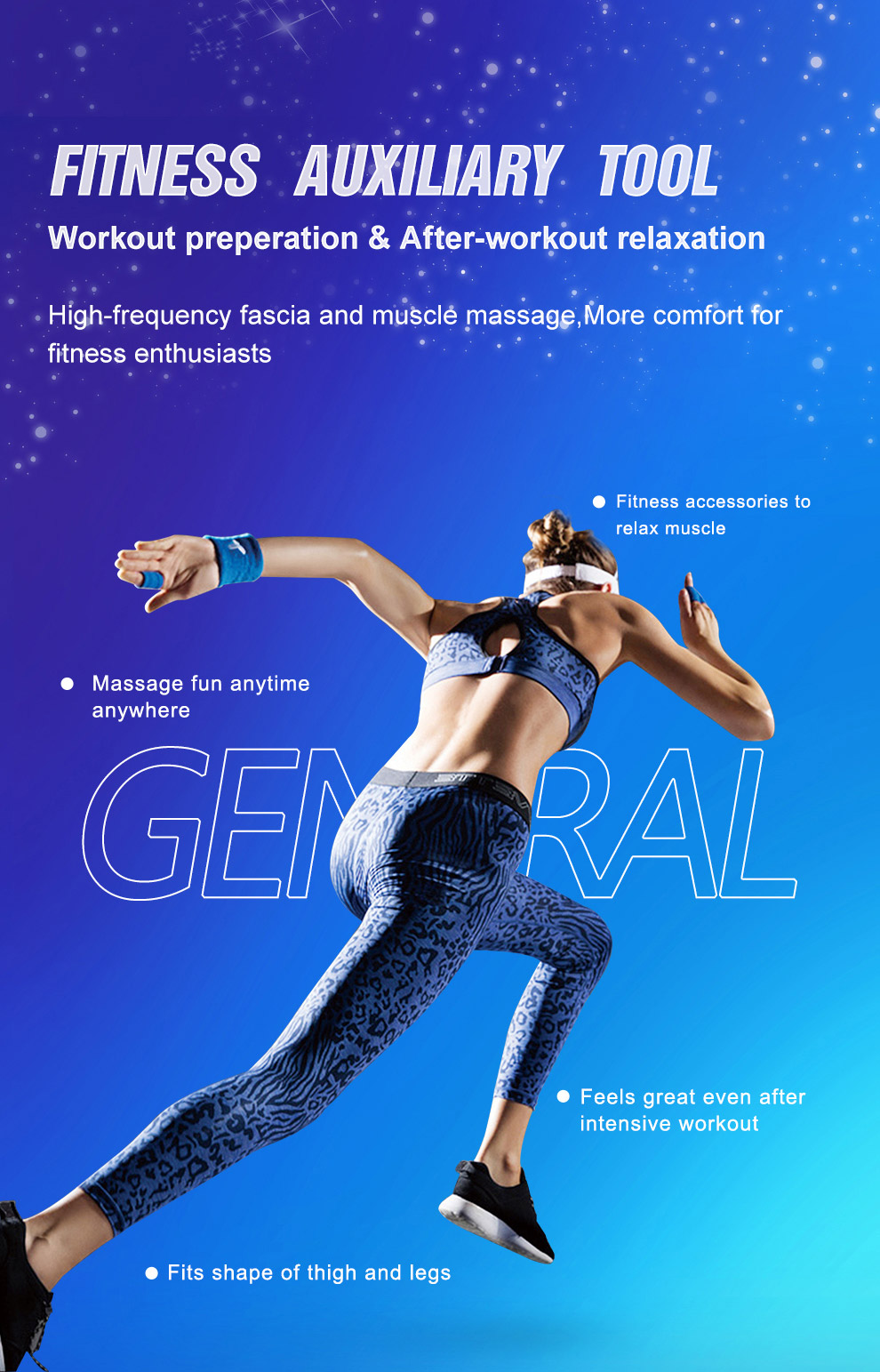 SLIMMING AUXILIARY TOOL
Speed up fat burning, shap a slim healthly body.
●Sculpture S-line shape
●Easy get V-line abs and firm abs indoors.
●Reduce fat and shape a peachy butt.
●Eliminate stretch marks and make smooth skin.
●Precision cut arm and leg line.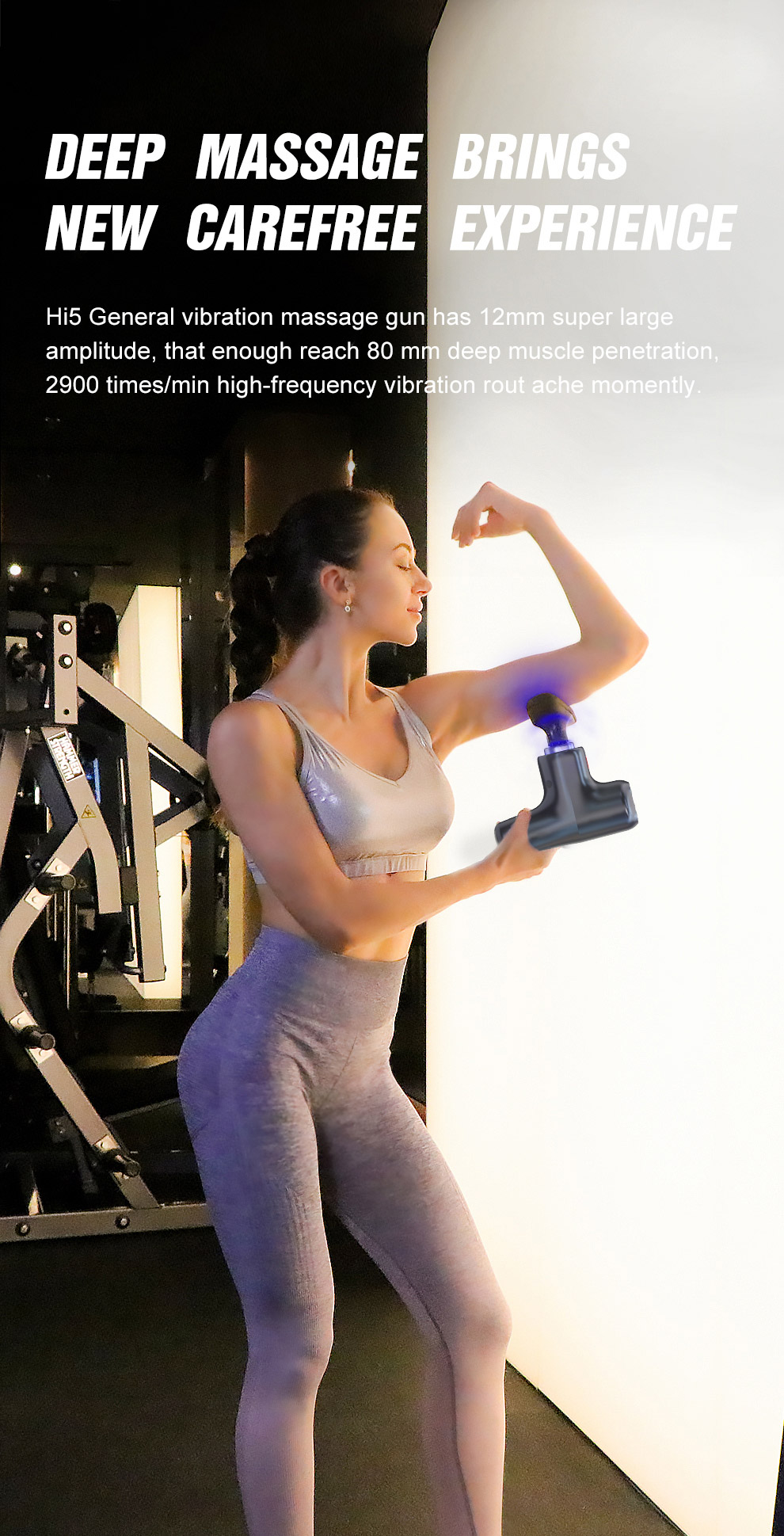 DEEP MASSAGE BRINGS
Hi5 General vibration massage gunhas 12mm super large
amplitude, that enough reach 80 mm deep muscle penetration,
2900 times/min high-frequency vibration rout ache momently.
It's our singular mission to provide effective and natural whole-body wellness solutions to help people feel better and do more of what moves them.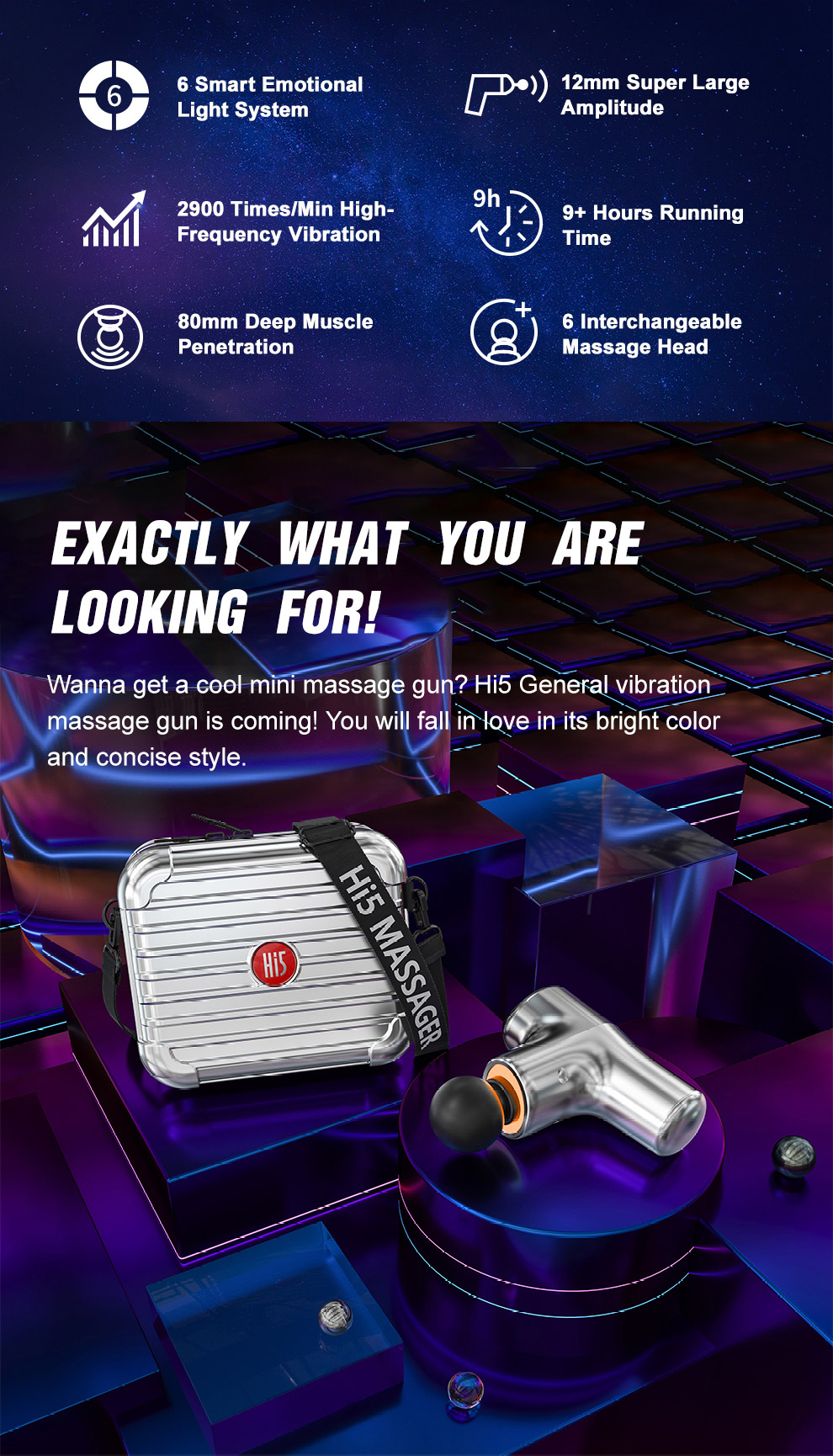 6 Smart Emotional Light System/ 12mm Super Large Amplitude
2900 Times/Min High-Frequency Vibration/ 12+ Hours Running Time
80mm Deep Muscle Penetration/ 6 Replaceable Massage Head
Wanna a cool mini massage gun?
HI5 General vibration massage gun is coming! You will fall in love in its bright color and concise style.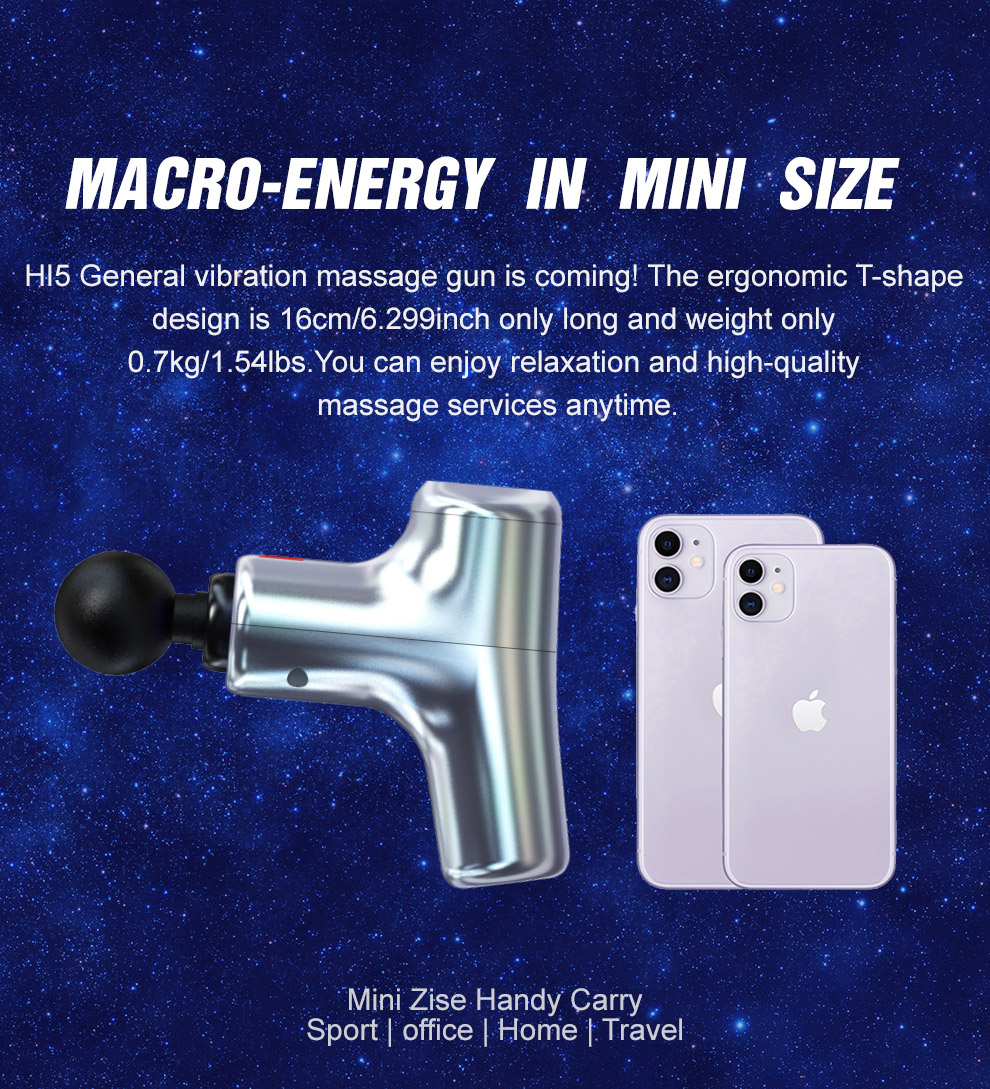 MACRO-ENERGY IN MINT SIZE
HI5 General vibration massage gun is coming!
The ergonomic T-shape design is 16cm only long and weight only 0.7kg.
You can enjoy relaxation and high-quality massage services anytime.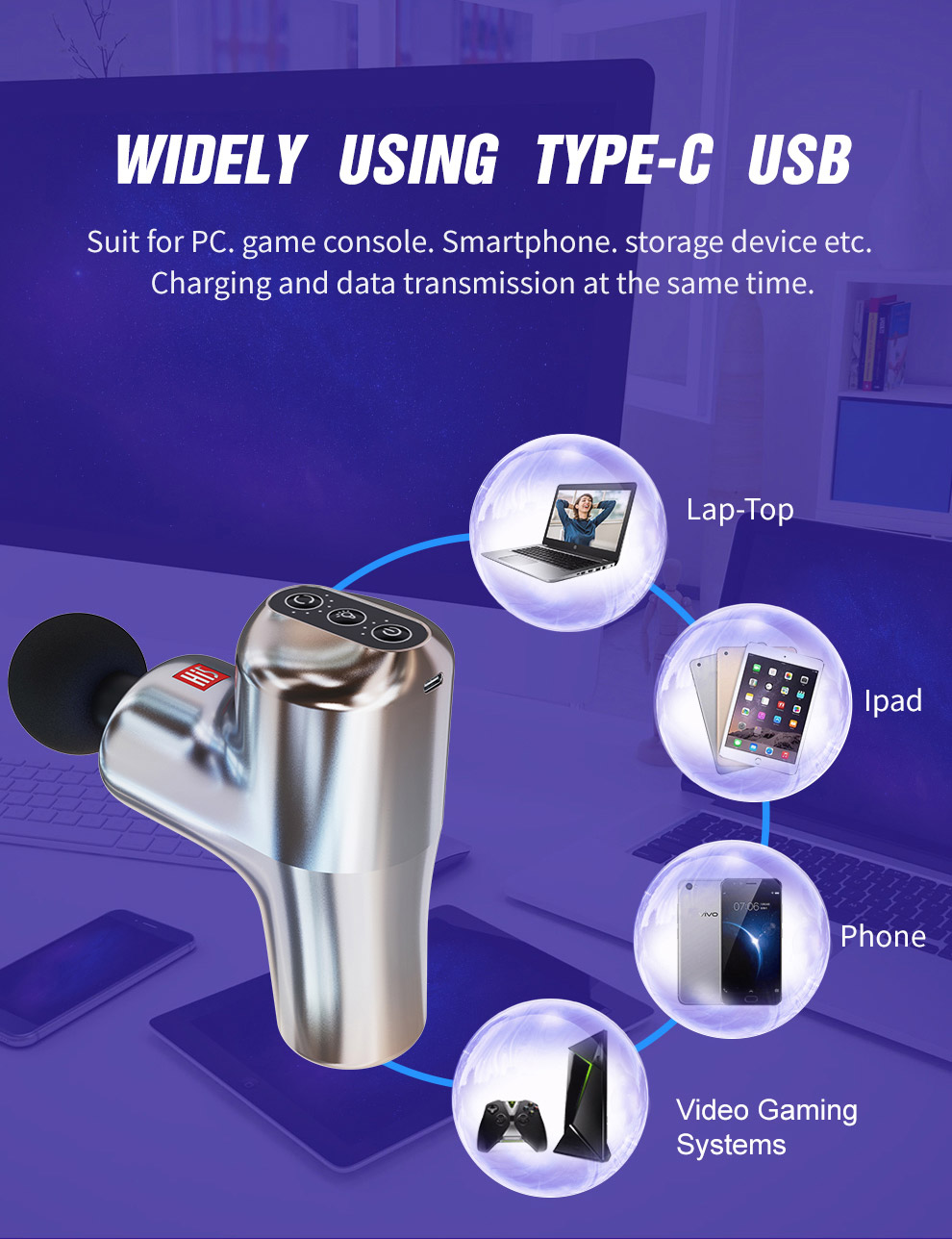 WIDELY USING TYPE-C USB
Suit for PC. game console. Smartphone. storage device etc.
At the same time complete charge and data transmission.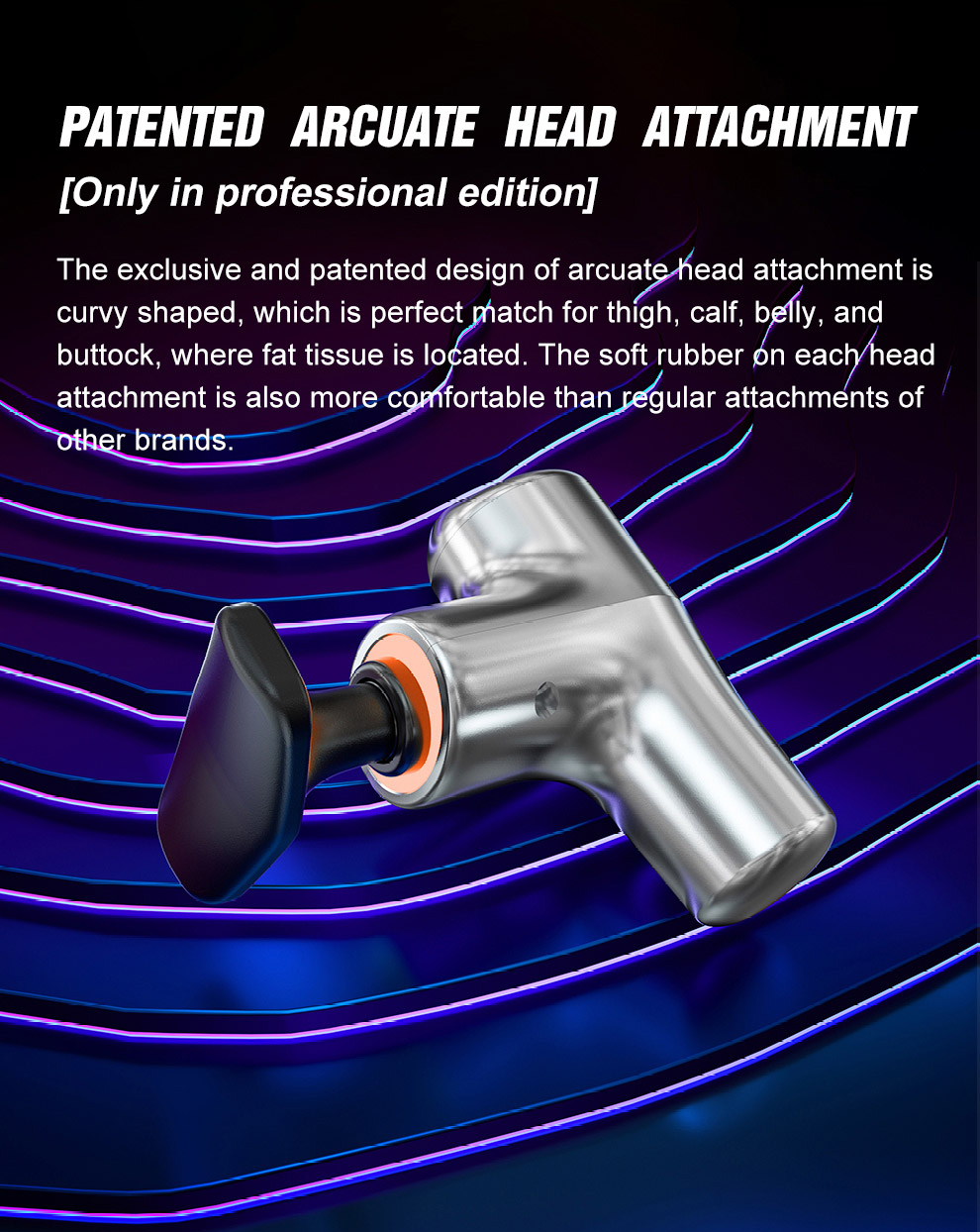 PATENTED ARCUATE HEAD ATTACHMENT
[Only in professional edition]
The exclusive design of arcuate head attachments is ideal for
slimming and burning fat. The atc head is working more efficient on thigh. calf. belly and buttock, it is also more comfortable than traditional head.
PROFESSIONAL SLIMMING HEAD
PATENT APPLICATION NO.
Arc massage head: ZL 2019 3 0721767.7
Massage vibrator: ZL 2019 3 0721607.2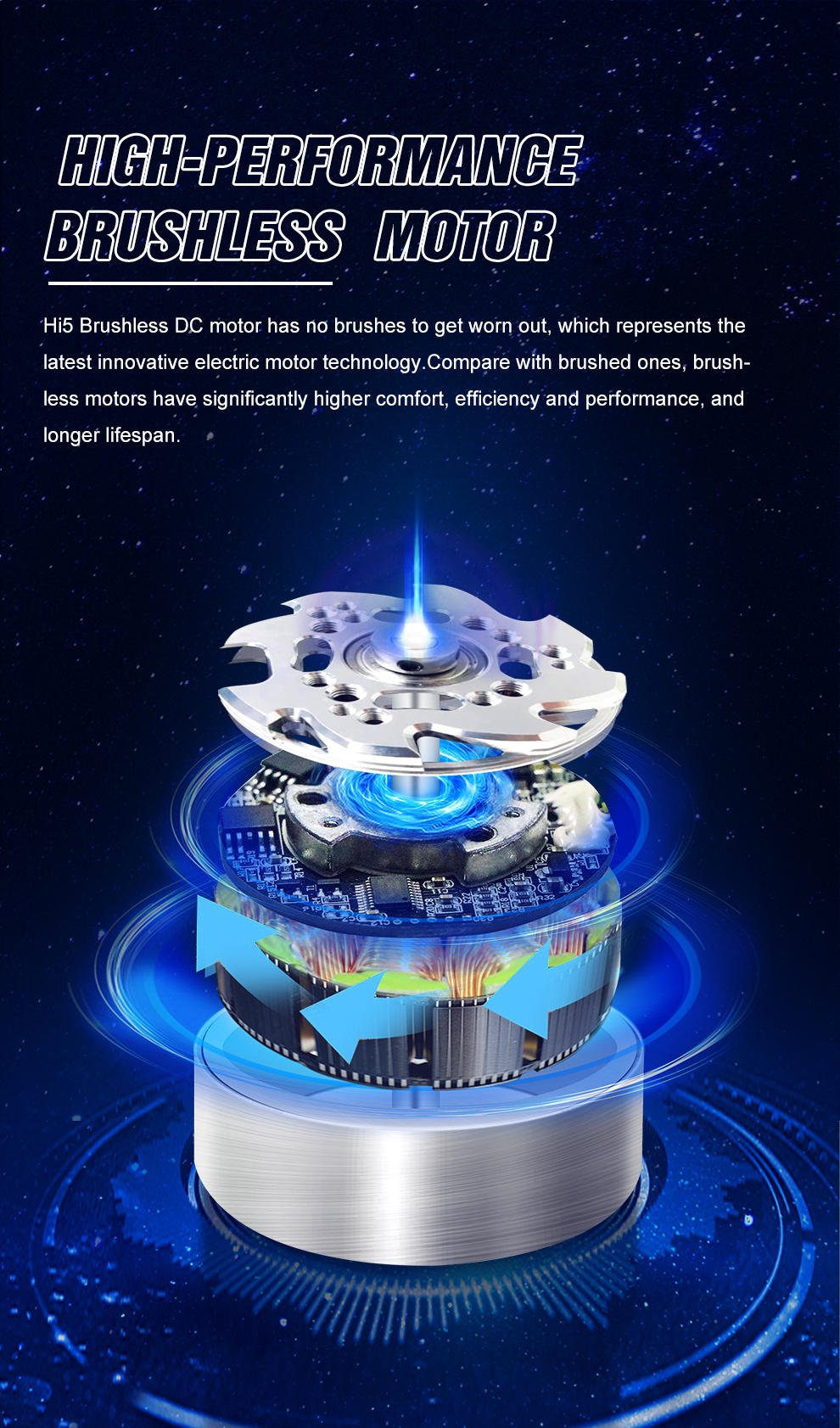 HIGH-PERFORMANCE BRUSHLESS MOTOR
Hi5 Brushless DC motor has no brushes to get worn out, which represents latest innovative electric motor technology.
Compare with brushed ones, brushless motors have significantly higher comfort, efficiency and performance, and longer lifespan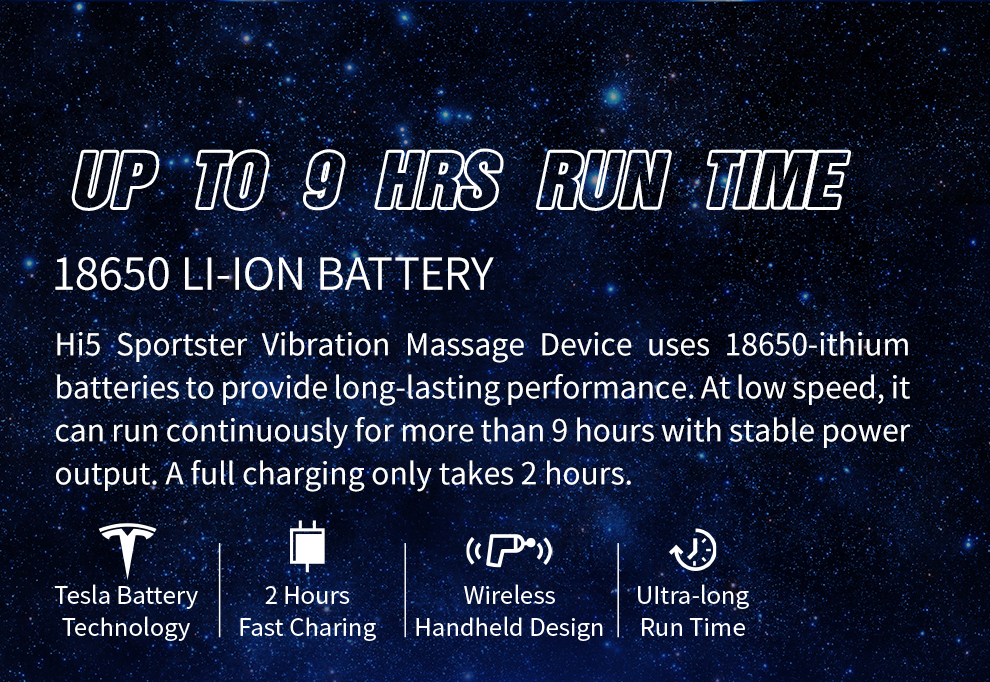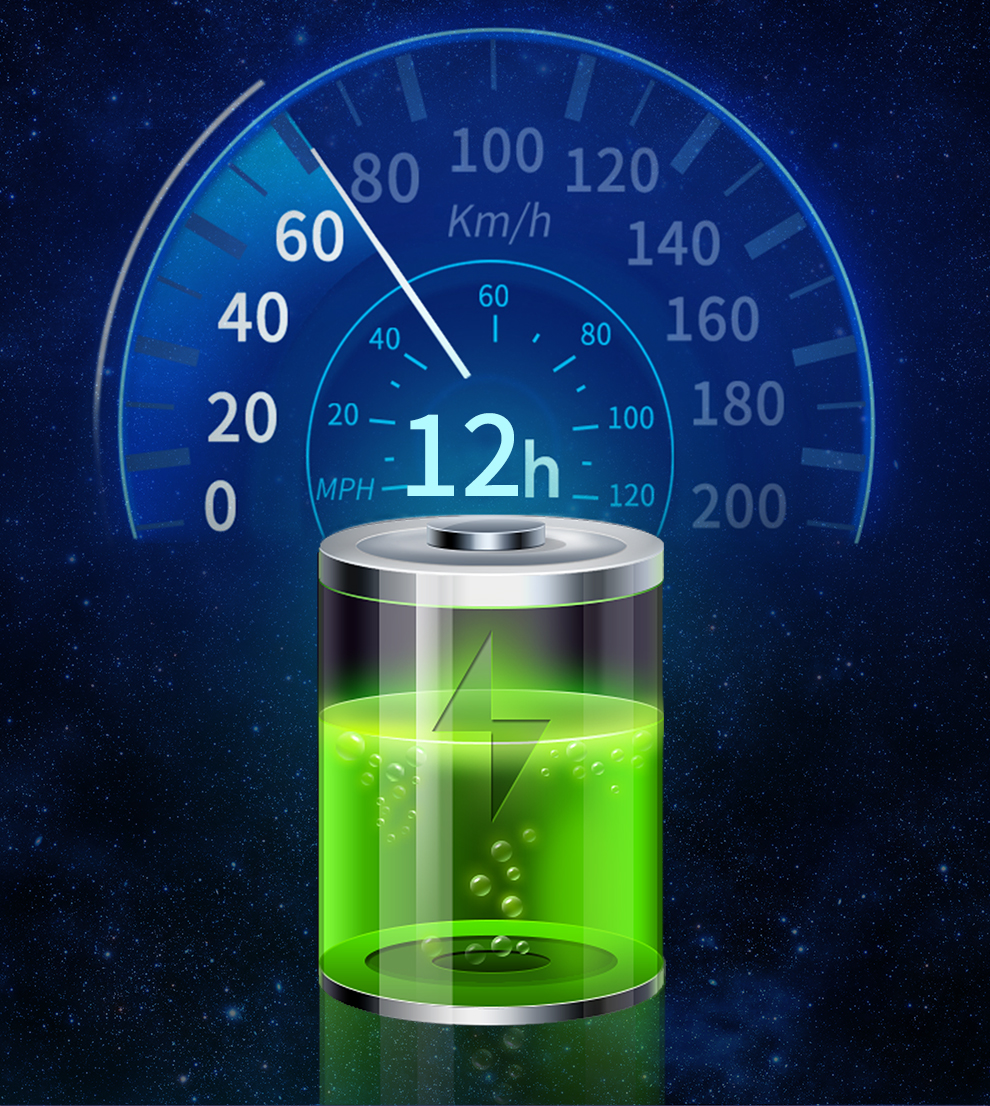 UP TO 9 HRS RUN TIME
18650 LI-ION BATTERY
HI5 sportster vibration massage device uses 18960-Lithium batteries to provide long-lasting performance.
At low speed, it can run continuously for more than 9 hours with stable power output. A full charging only takes 2 hours.
Tesla battery technology/ 2 hours fast charing/ Wireless handheld design/ Ultra-long run time
AI ARTIFICIAL CHIP
24 MHz stable, fast and more intelligent.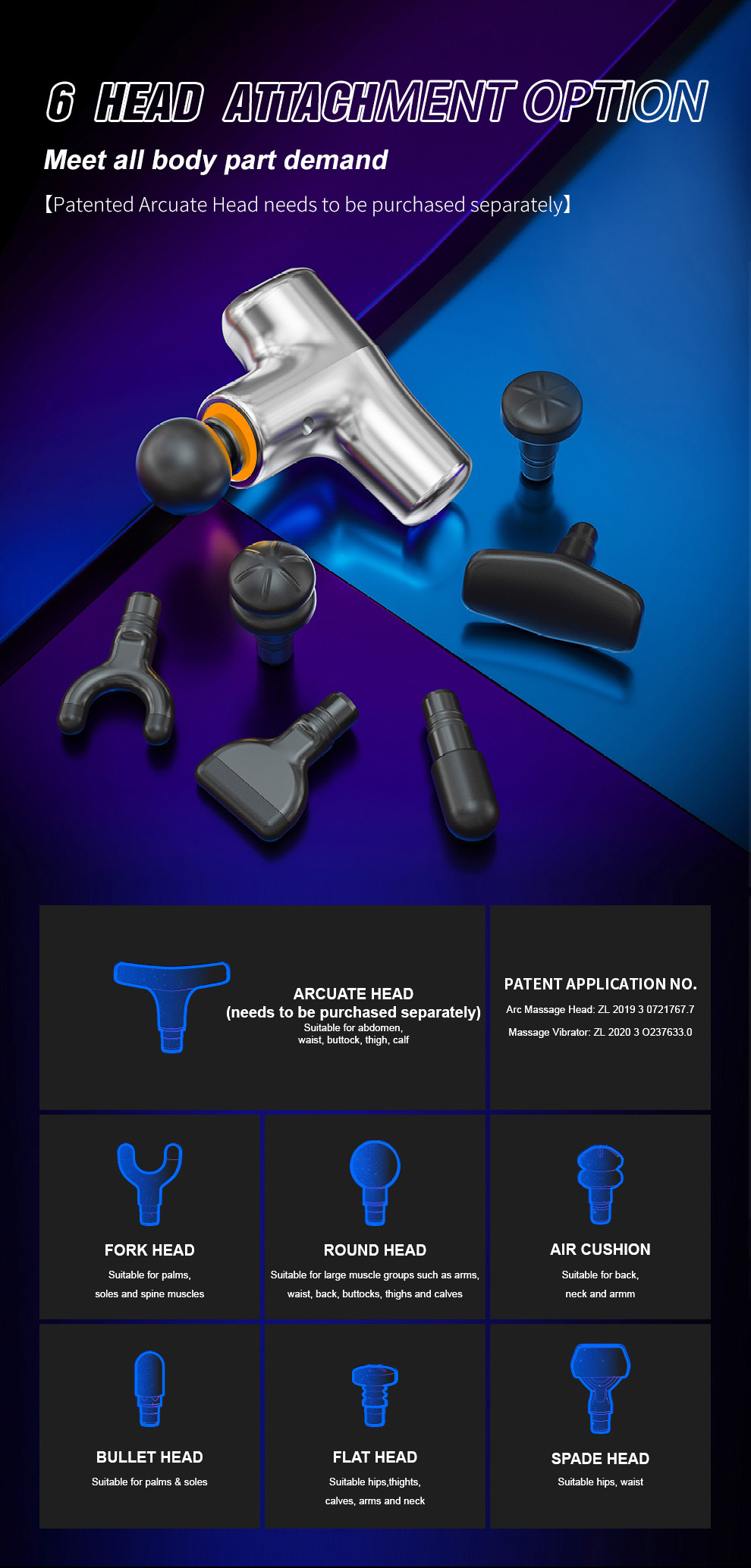 Our silicone soft accessories make your treatment experience
more seamless than ever. PRO is compatible with these convenient, treatment-enhancing accessories.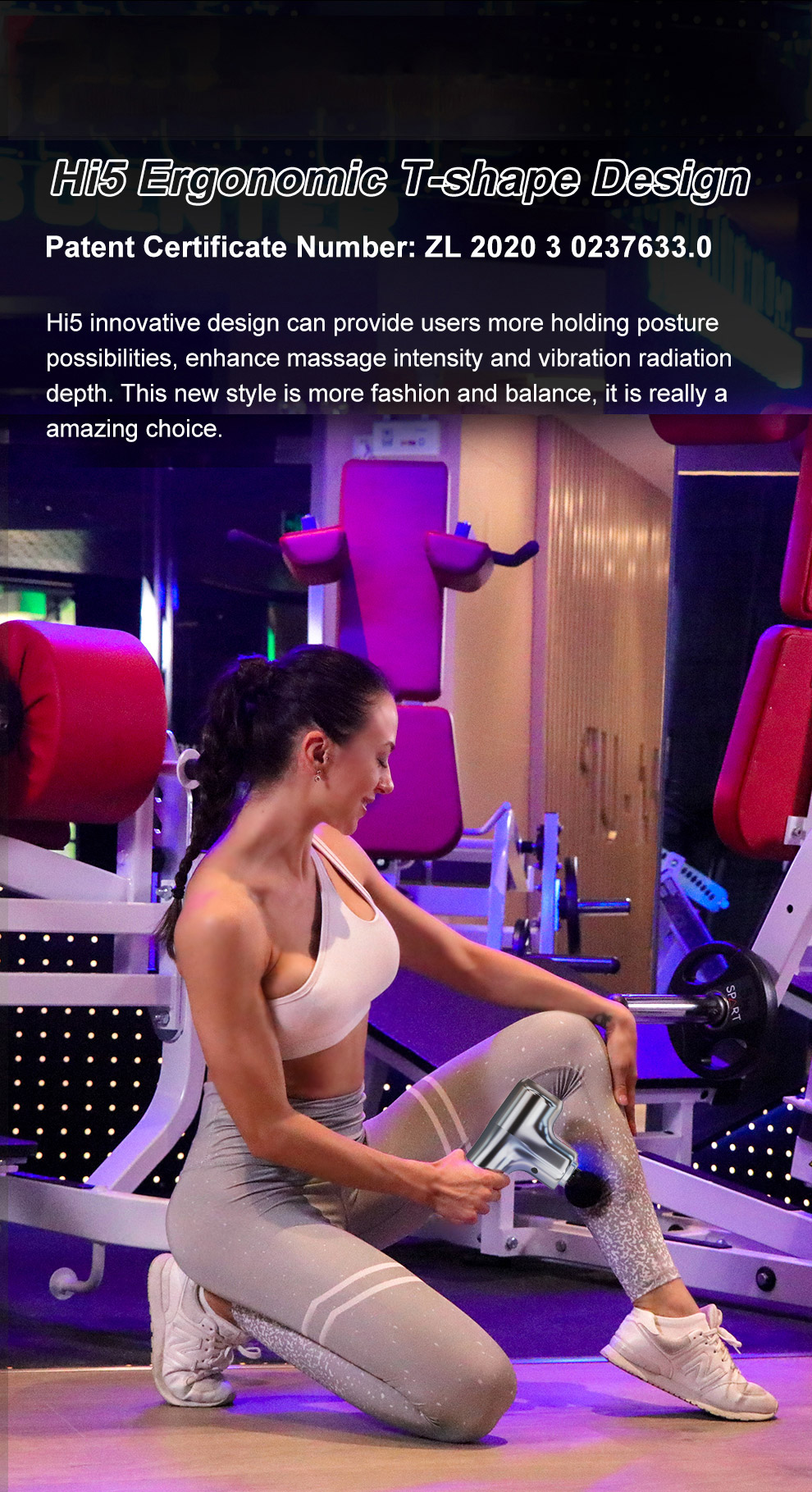 HI5 Ergonomic T-shape Desigun
Patent Certificate Number: ZL 2020 3 0237633.0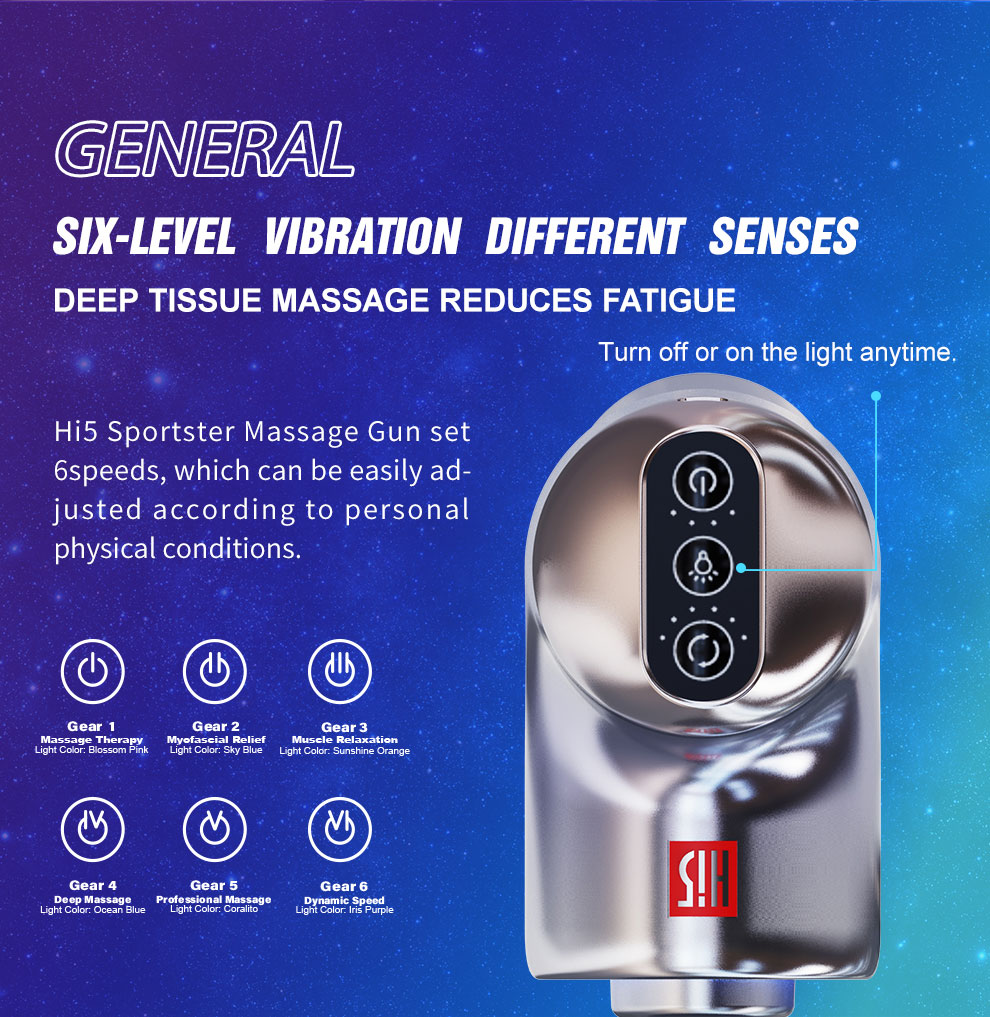 Hi5 Sportster Massage Gun set 6speeds, which can be easily ad-justed according to personal physical conditions.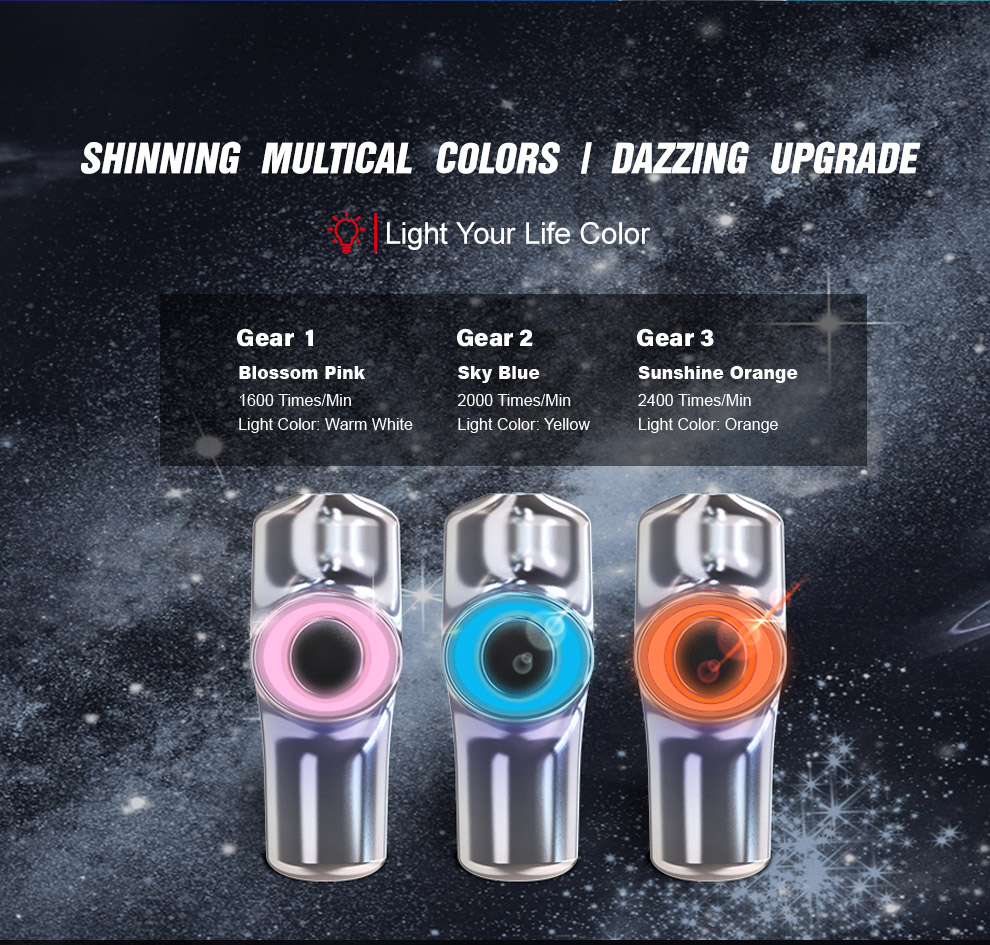 SHINNING MULTICAL COLORS 1 DAZZING UPGRADE
Light Your Life Color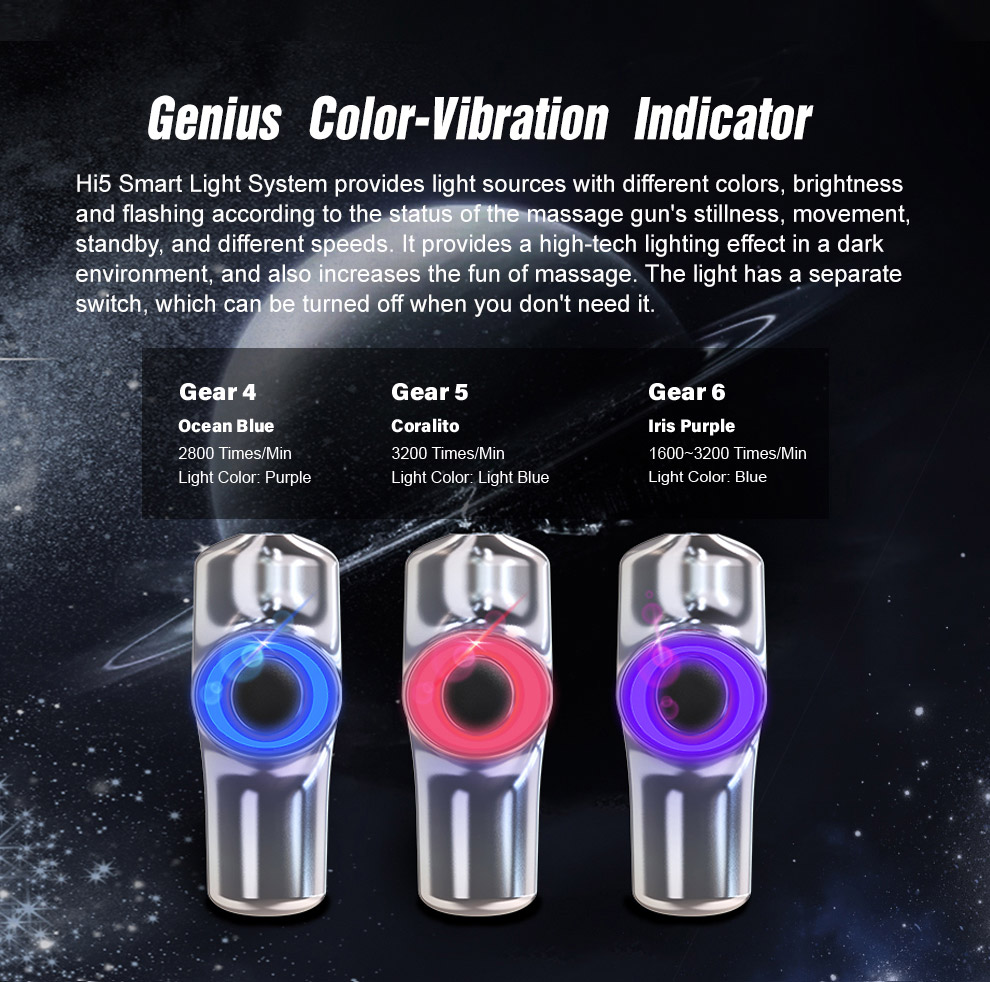 Hi5 Smart Light System provides light sources with different colors, brightness and flashing according to the status of the massage gun's stillness, movement, standby, and different speeds.
It provides a high-tech lighting effect in a dark environment, and also increases the fun of massage. The light has a separate switch, which can be turned off when you don't need it.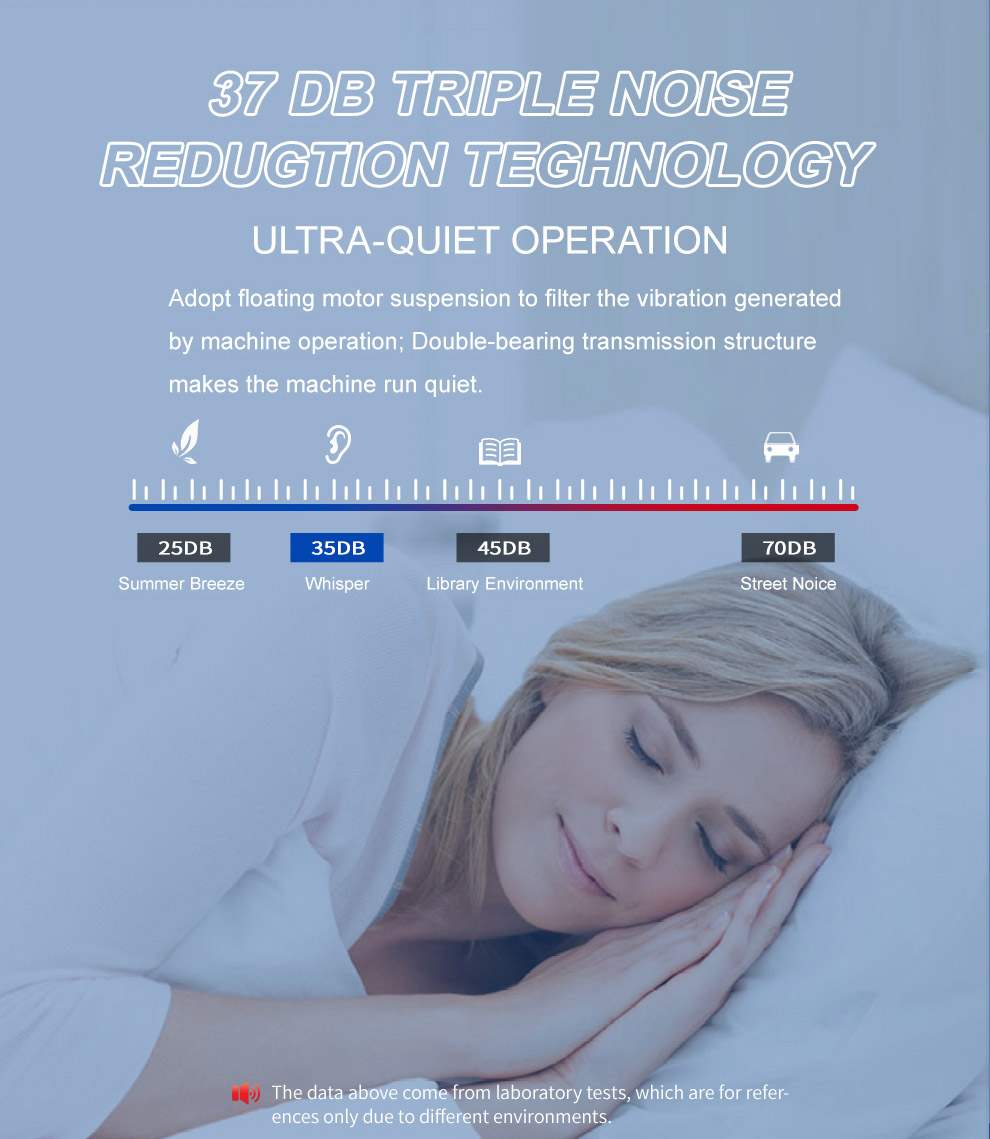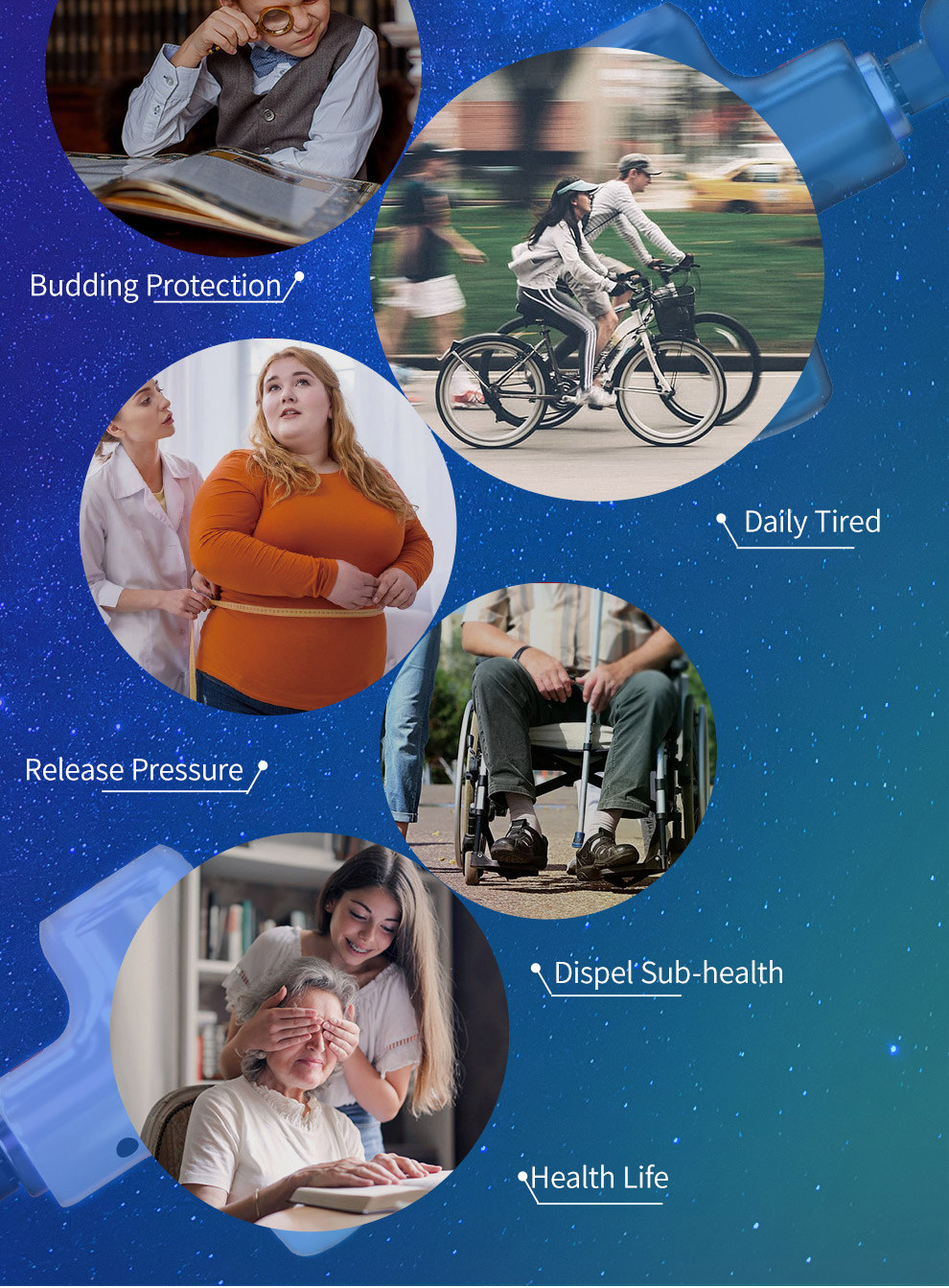 ACCURATE MASSAGE
PROTEGT HEALTH
Say goodbye to modern stress and wake up your muscles,
Solve multiple physical problems