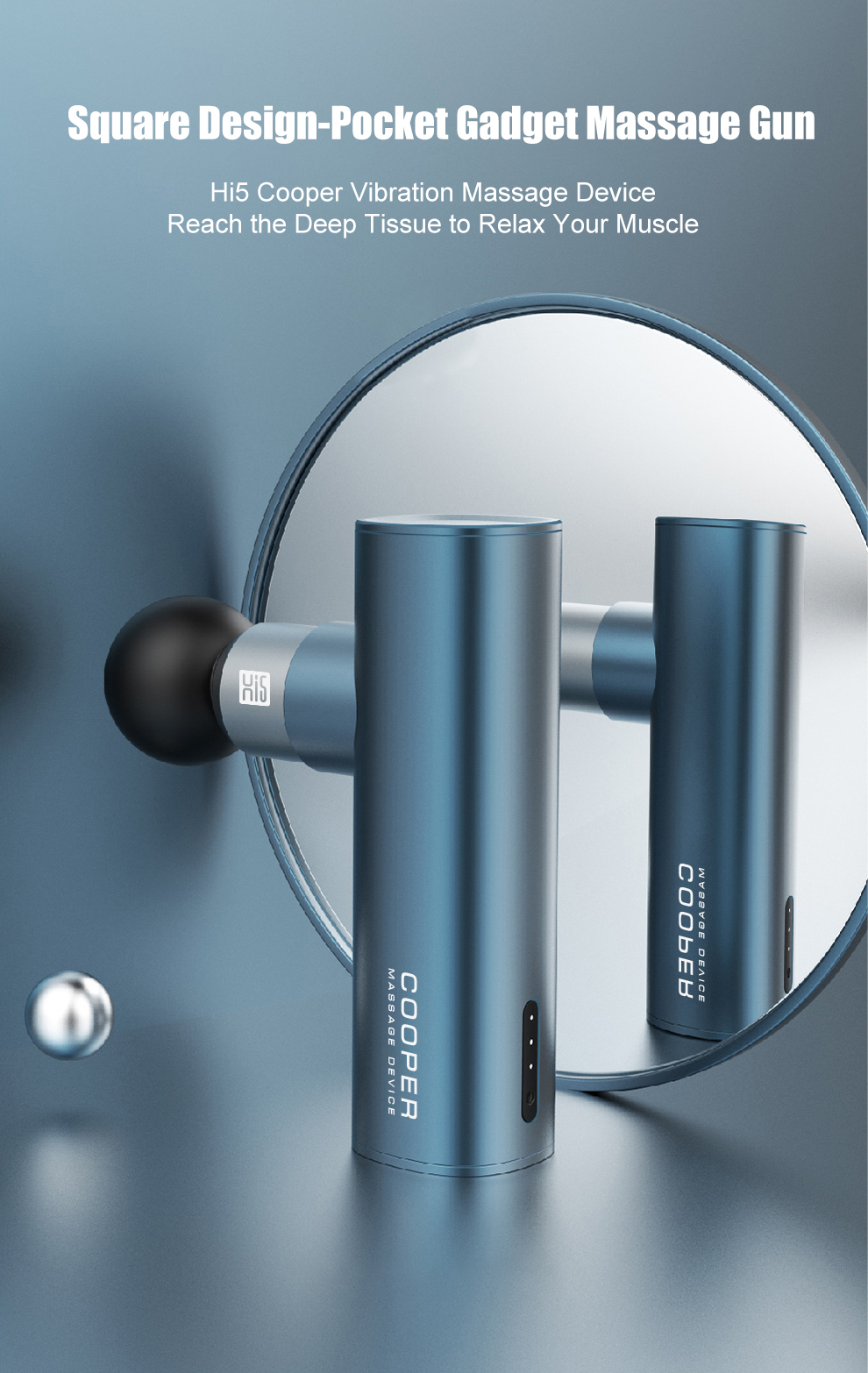 Square Design-Pocket Gadget Massage Gun
Hi5 Cooper Vibration Massage Device
Reach the Deep Tissue to Relax Your Muscle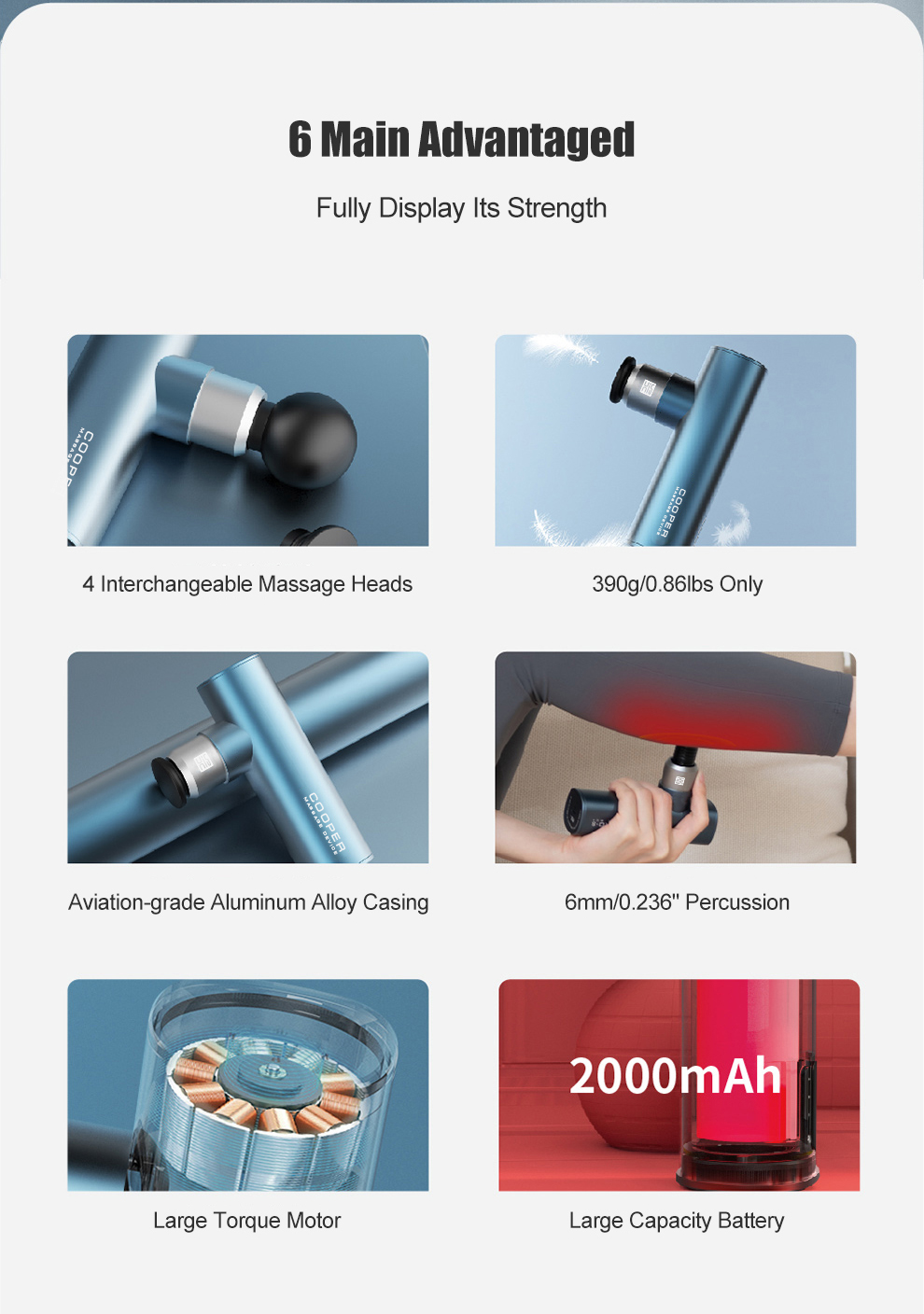 6 Advanteges
Fully Display lts Strength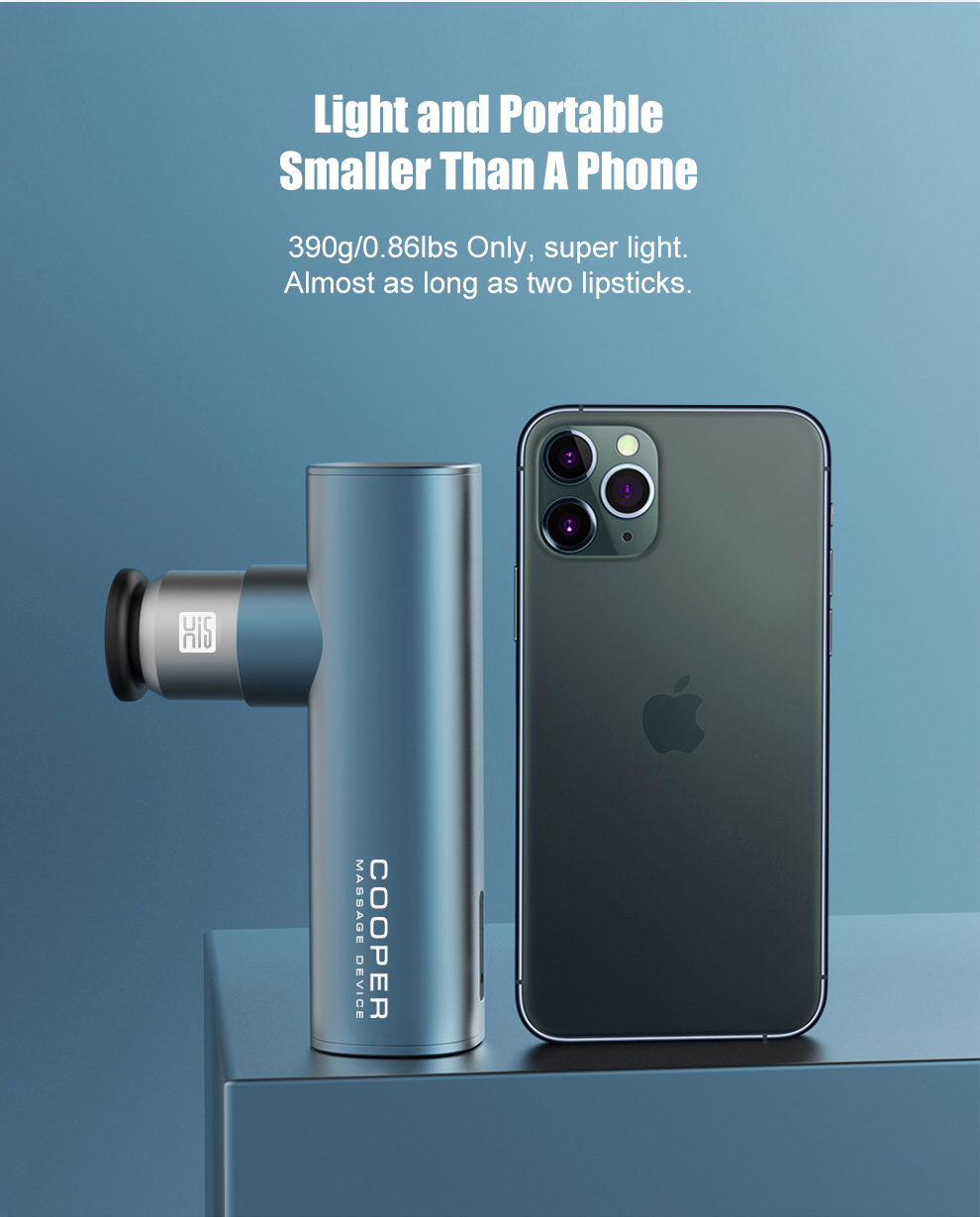 Light and Portable
Smaller Than A Phone
390g/0.86lbs Only, super light.
Almost as long as two lipsticks.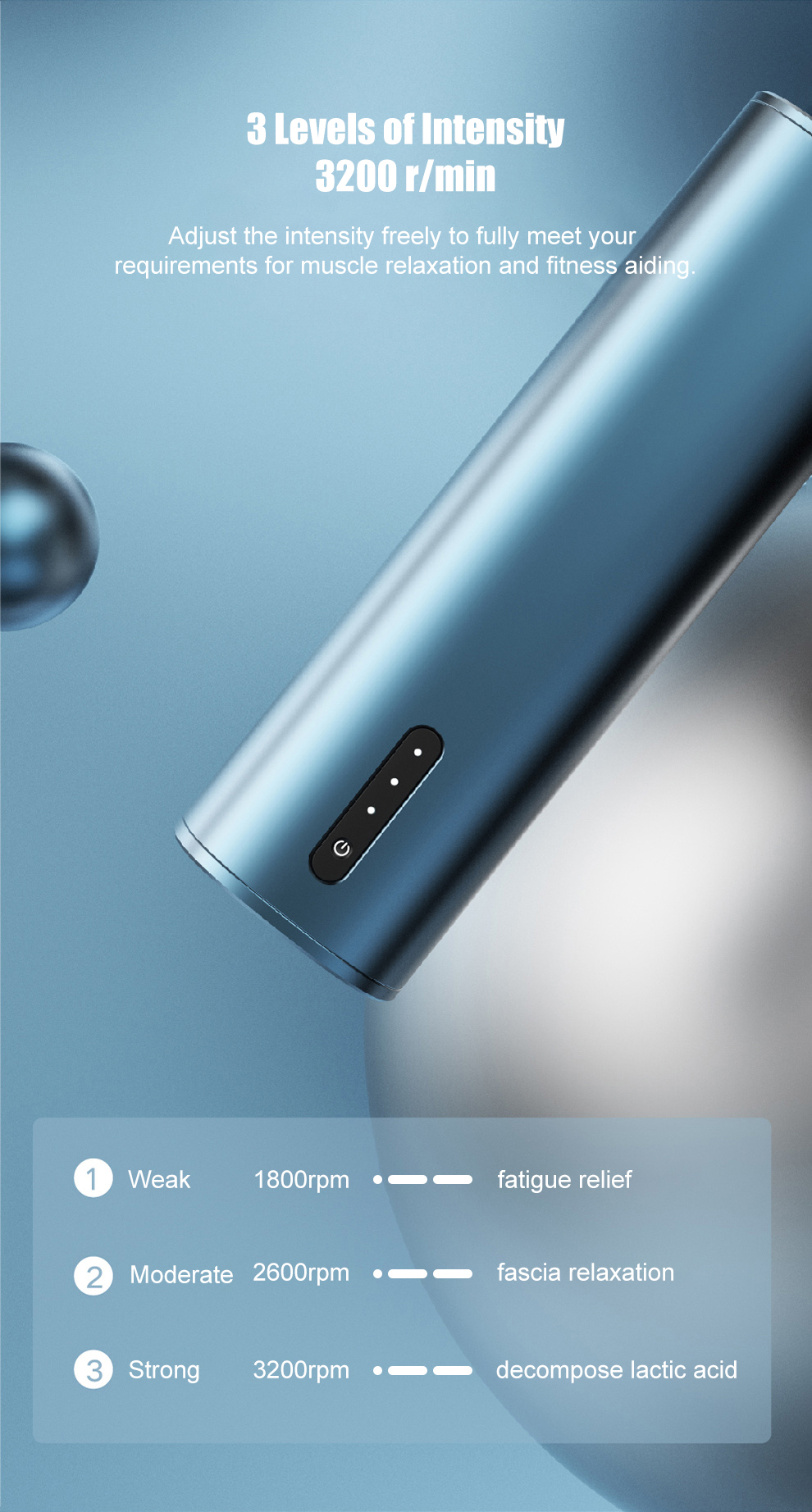 3 Levels of Intensity, Up to 3200r/min
Adjust the intensity freely to fully meet your
requirements for muscle relaxation and fitness aiding.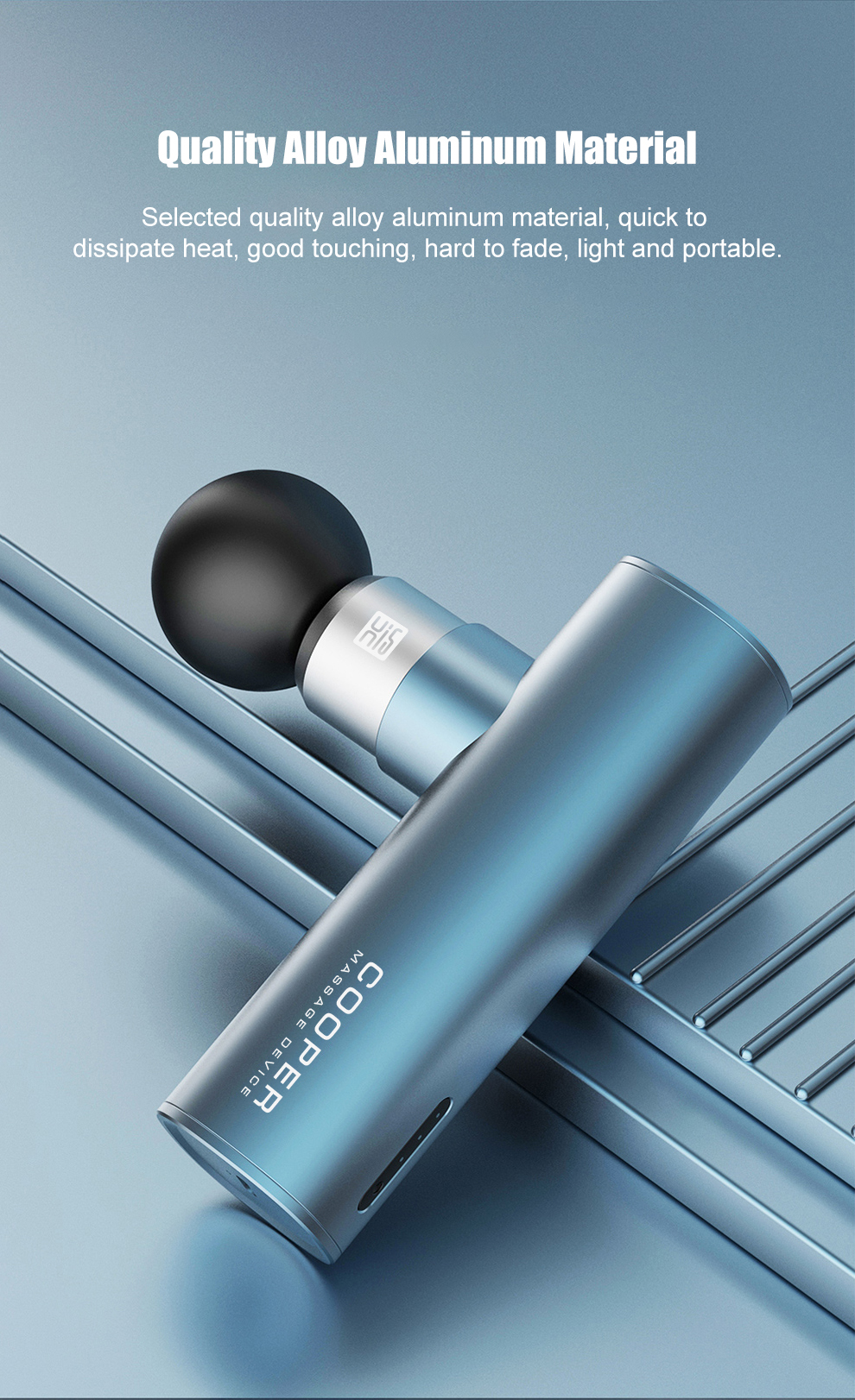 Quality Alloy Aluminum Material
Selected quality alloy aluminum material, quick to
dissipate heat, good touching, hard to fade, light and portable.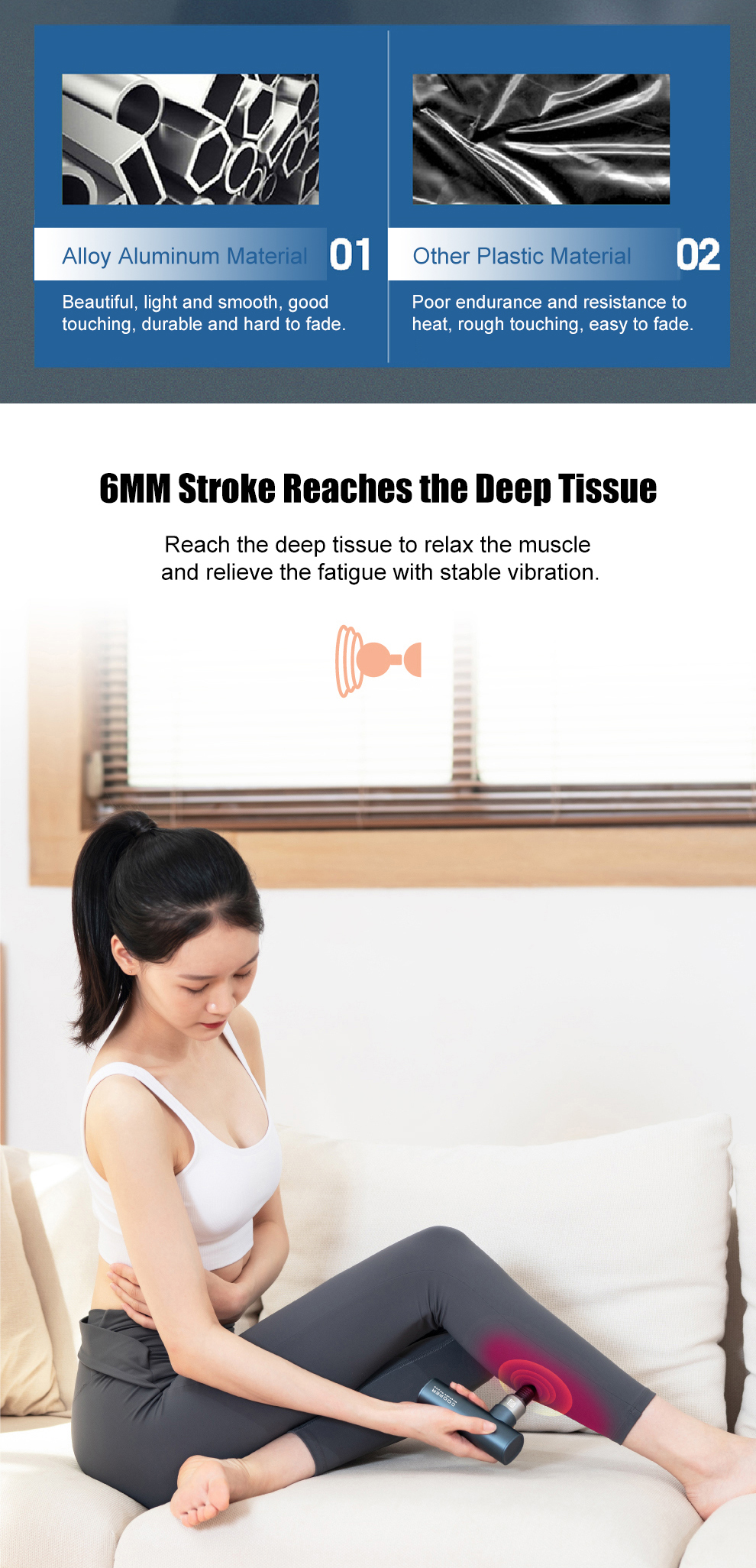 Alloy Aluminum Material
Beautiful, light and smooth, goodtouching, durable and hard to fade.
Other Plastic Material
Poor endurance and resistance toheat,rough touching, easy to fade.
6MM Stroke Reaches the Deep Tissue
Reach the deep tissue to relax the muscle
and relieve the fatigue with stable vibration.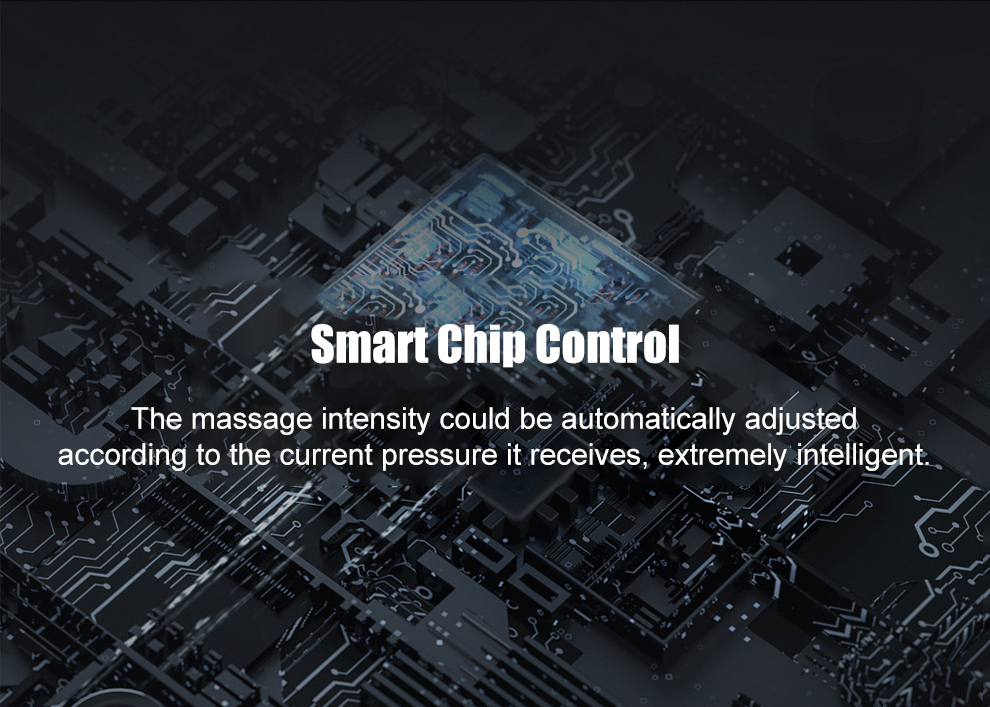 Smart Chip Control
The massage intensity could be automatically adjusted
according to the current pressure it receives, extremely intelligent.
Motor of 8.5KGF Torsion
Incessant Strong Power
Low Noise s45dB
3200 rpm Fast Running
Reach the Fascia Deep Massage
8.5KGF large torsion motor, strong power with mini design.
Stable power output and smooth vibration.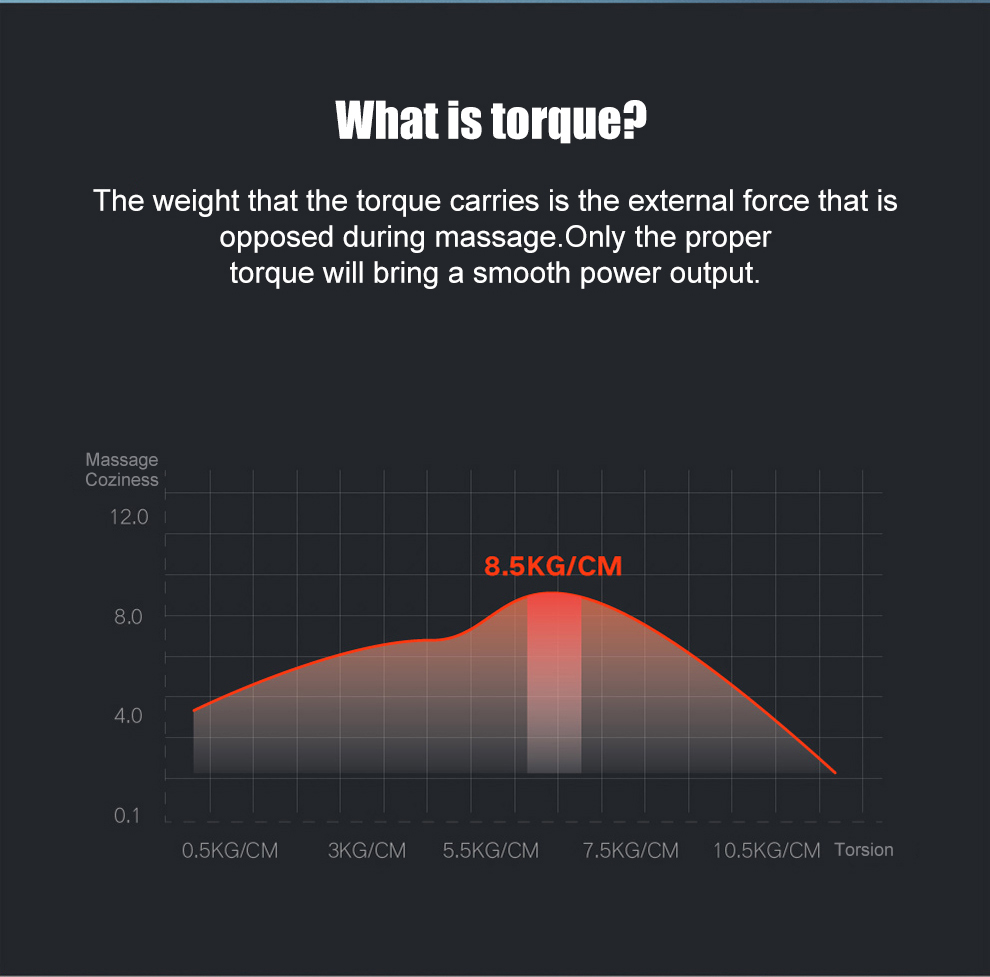 What is torque?
The weight that the torque carries is the external force that is
opposed during massage.Only the proper
torque will bring a smooth power output.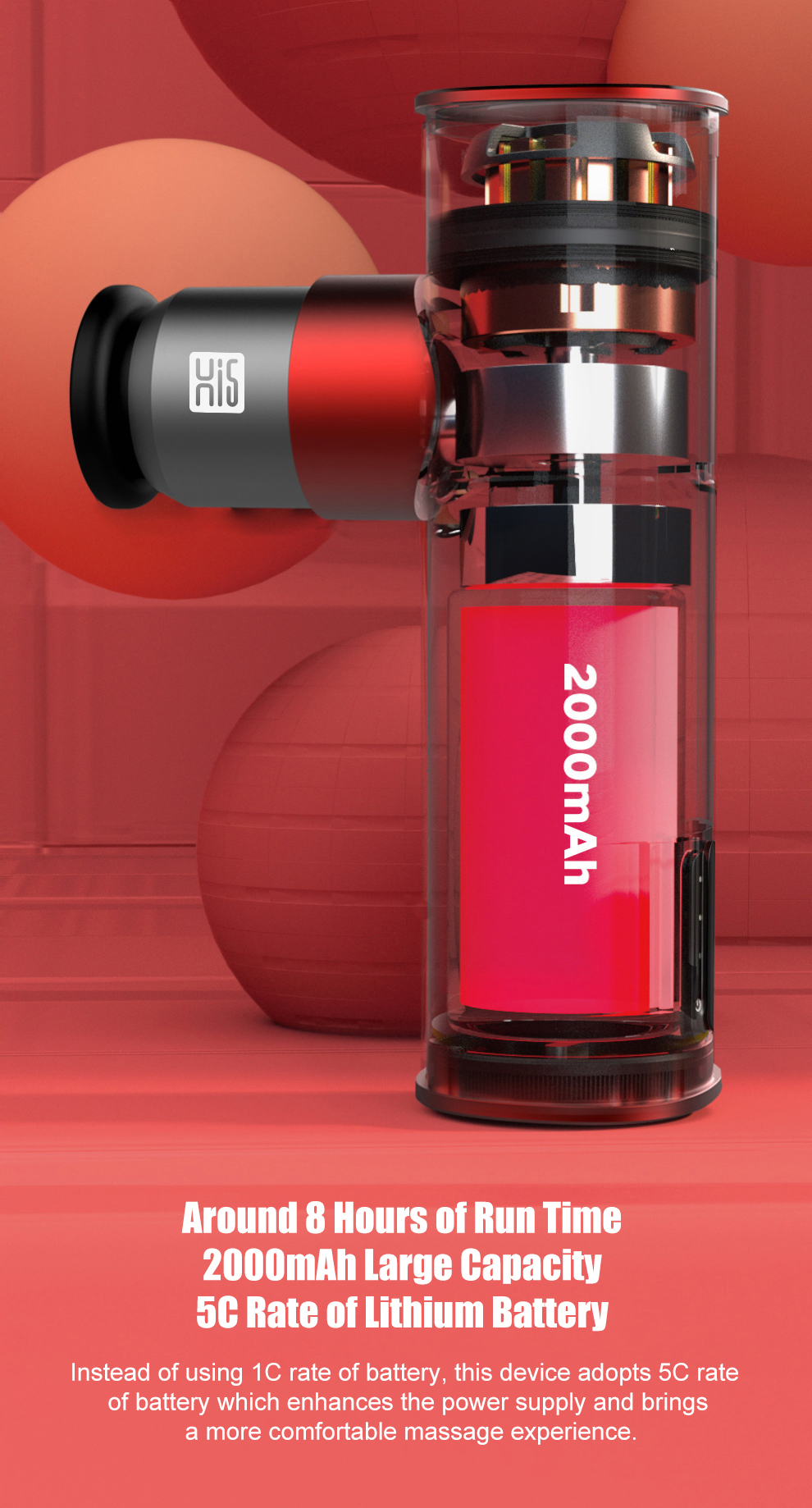 Around 8 Hours of Run Time2000mAh Large Capacity5C Rate of Lithium Battery
Instead of using 1C rate of battery, this device adopts 5C rate
of battery which enhances the power supply and brings
a more comfortable massage experience.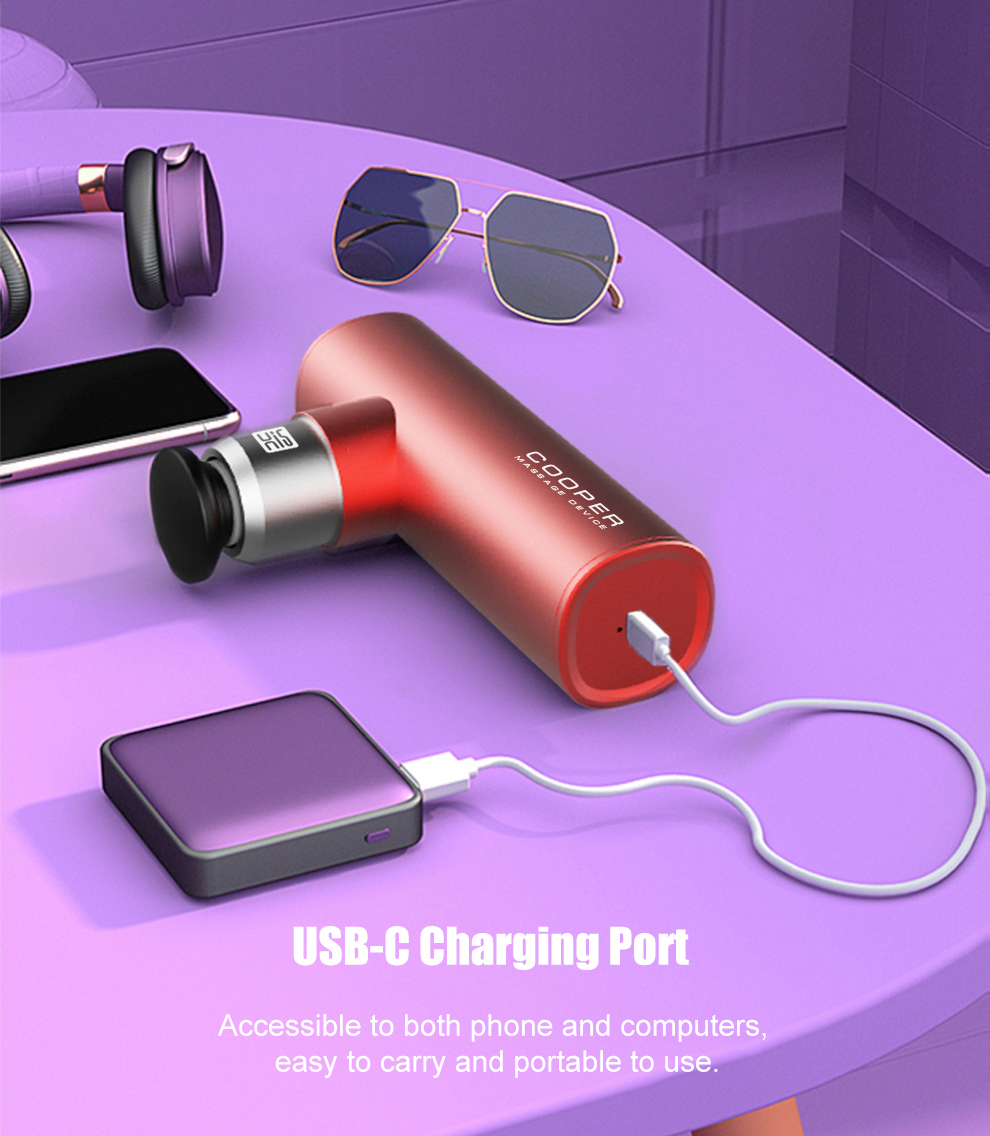 USB-C Charging Port
Accessible to both phone and computers,
easy to carry and portable to use.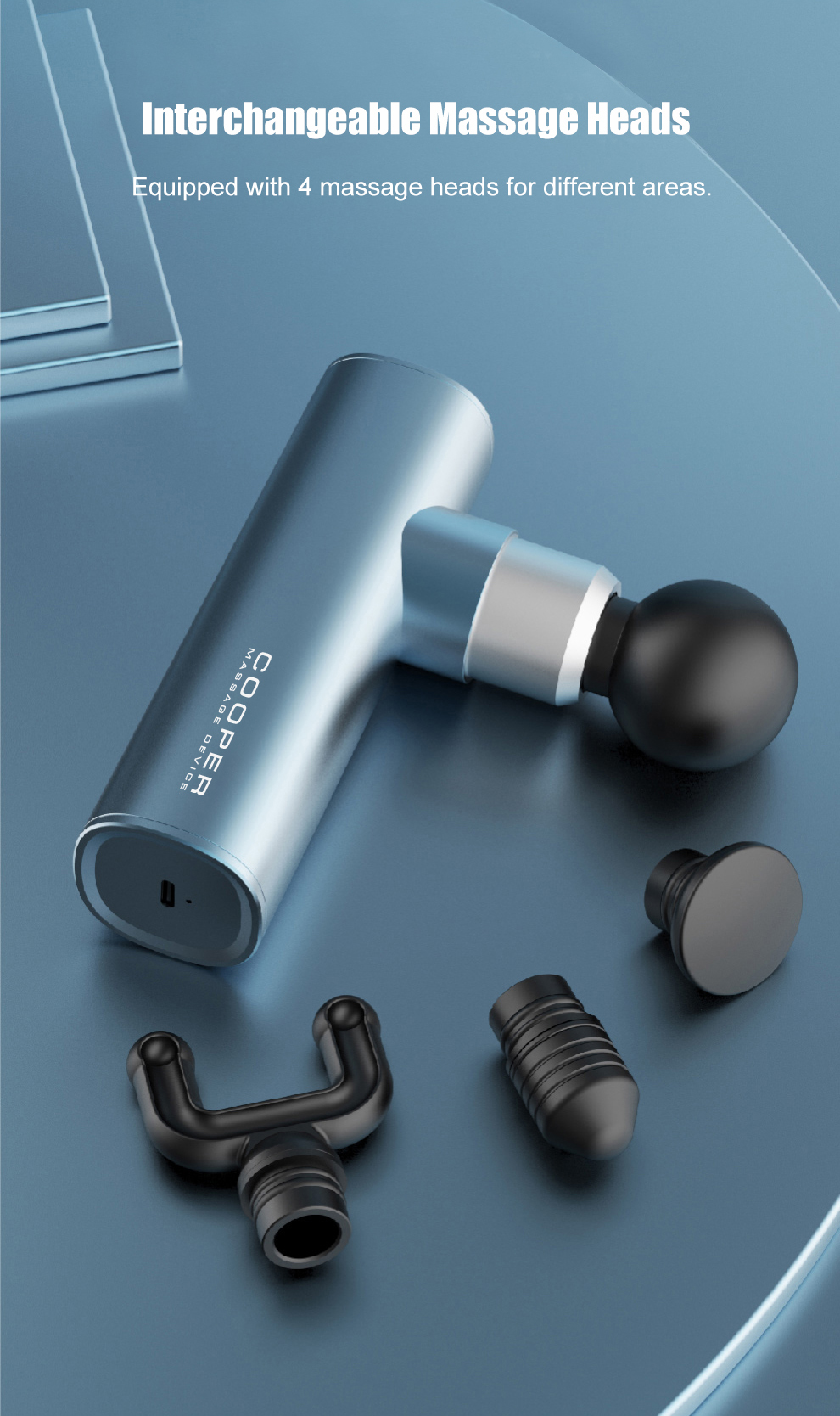 Interchangeable Massage Heads
Equipped with 4 massage heads for different areas.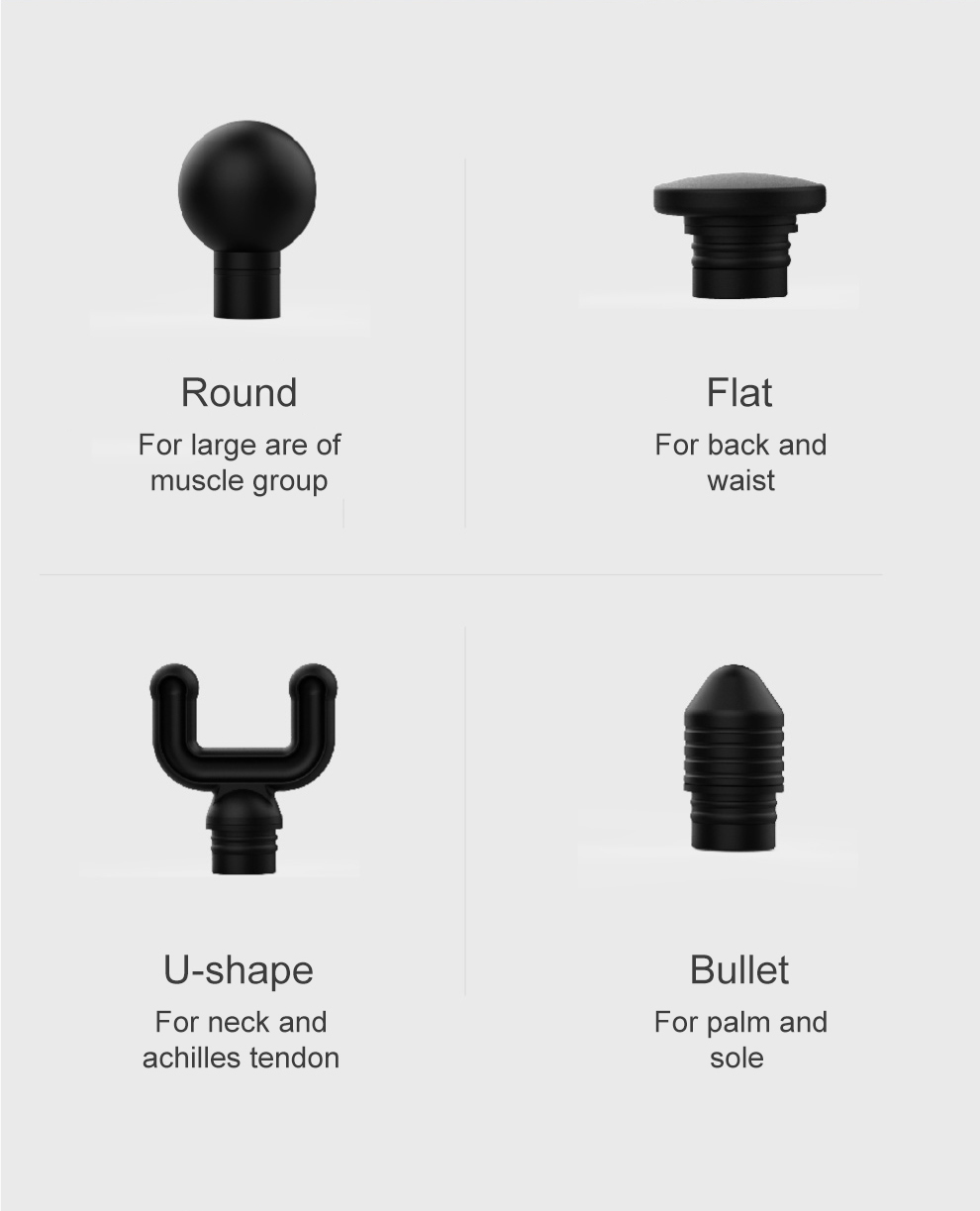 Dazzling Colors
lts bold and creative colors symbolize vitality and passion.
Fully Relax Your Body
Bring You Comfort and Happiness