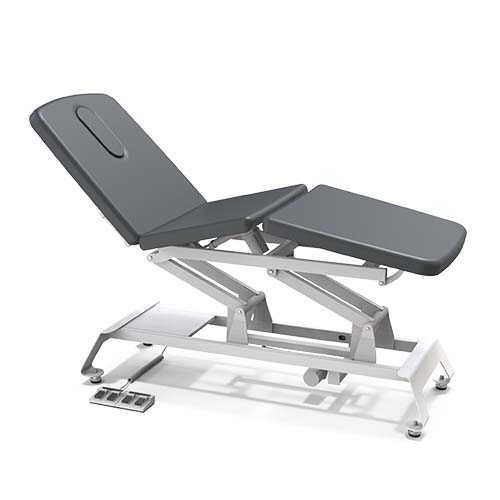 The electric lifting bed comprises a lifting bed body and an adjustable backrest disposed on the bed body.
The backrest section positioned by imported double structured synchronous pneumatic springs, safe and reliable.
This treatment table has an extra wide patient surface measuring in at 78". Accommodate clients with the high/low height adjustment system allowing adjustments from 22" to 29".
Options: Control System, Head Section Design, Front Armrest, Side Armrest, Stand-by Castor System, Touch Stop Safety System, Paper Roll Holder
Specification:Length: 78"/198cm
Width: 22"/56cm, 25"/64cm, 27"/69cm, 29"/74cm
Height: 18"/46cm~37"/95cm
Foam: 2.5"/6.4cm
Lifting Capacity: 440lbs/ 200kg
Working Weight: 600lbs/272kg
Product Weight: 167lbs/76kg